16 Old Bailey
Lixio®+ adds beauty and practicality to an extraordinarily sustainable building in London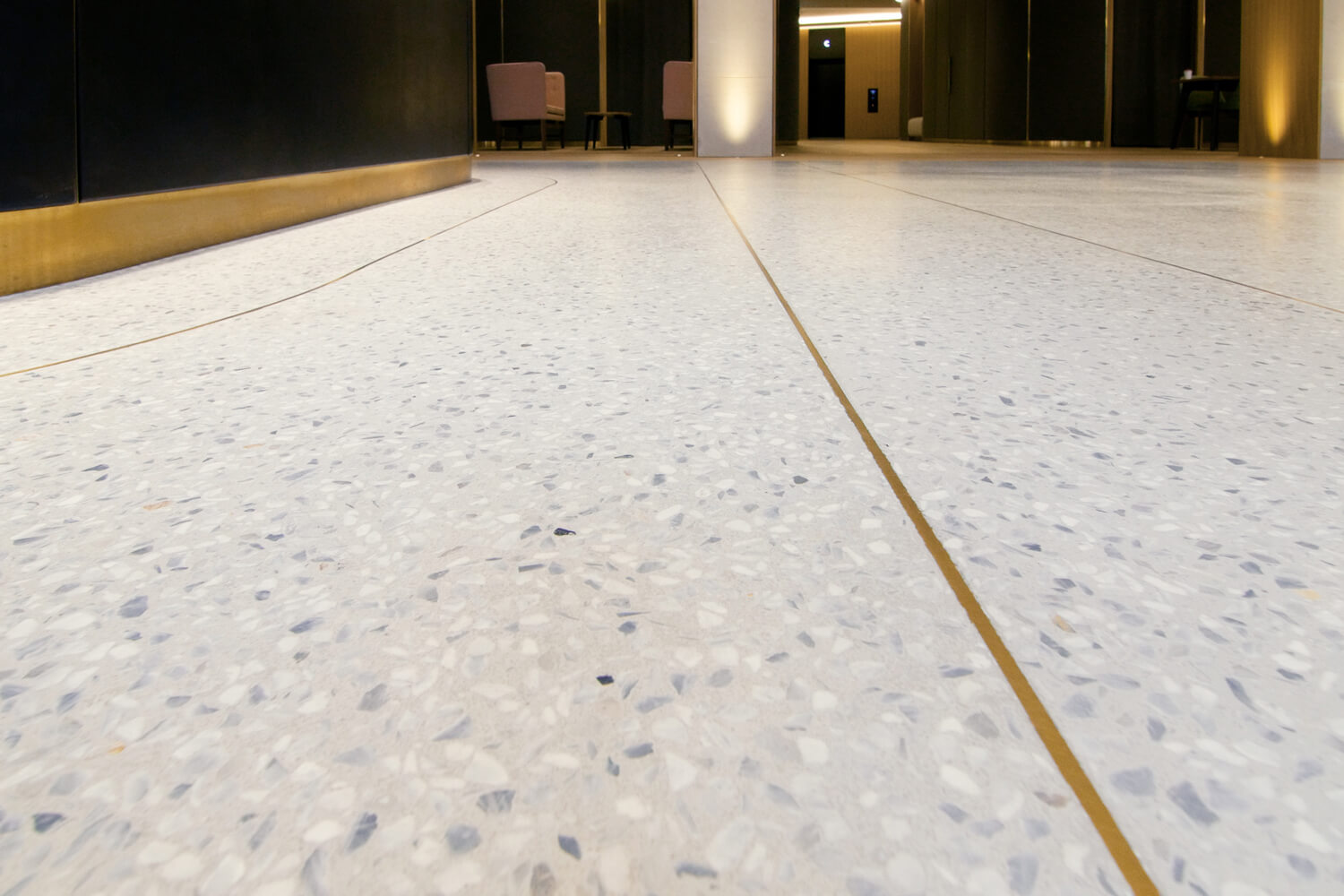 Ideal Work Lixio®+ heightens the attractive architectural interpretation of a new contemporary-baroque building, designed by Orms Architects in London.
The project is not only outstanding in terms of sustainability but also incredibly beautiful, thanks to the refinement of the décor and materials. These include Ideal Work Lixio®+, a system that combines the magnificence of the ancient terrazzo floor tradition with an eco-compatible production process, high aesthetic value and an impressive performance.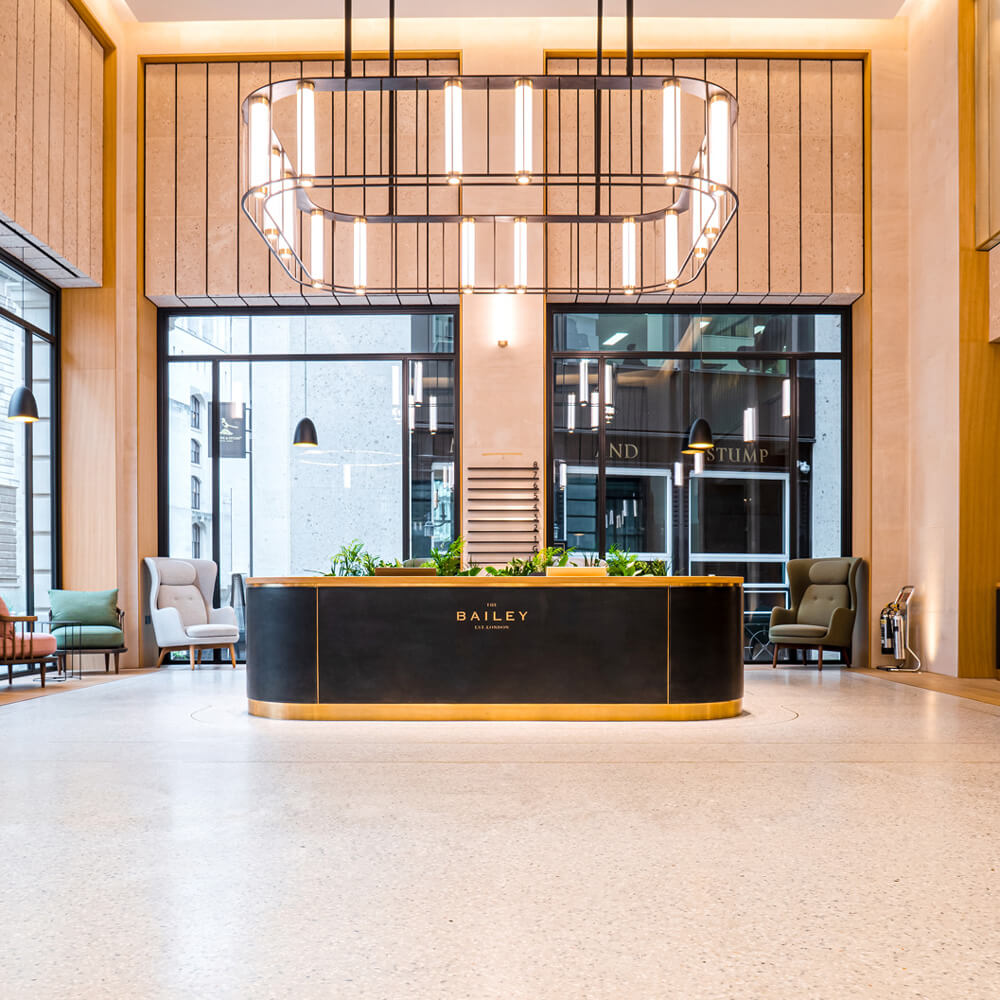 A building of historical and cultural interest, 16 Old Bailey has obtained, through the design firm's clever choice of construction materials and the installer's accurate restoration work, BREEAM Excellent, EPC A (Energy Performance Contract) and Wired Certified Platinum recognitions.
16 Old Bailey features a modern, healthy, high quality workspace. After entering the building and passing through the main reception area, one arrives at an elegant double-height space, designed to echo the imposing Edwardian Baroque façade — an element of invaluable historic and artistic interest.
The furniture is of the highest quality as are all the materials selected for the project. For the floors, the choice fell on Ideal Work Lixio®+, available in Grey, White and Ice Blue shades.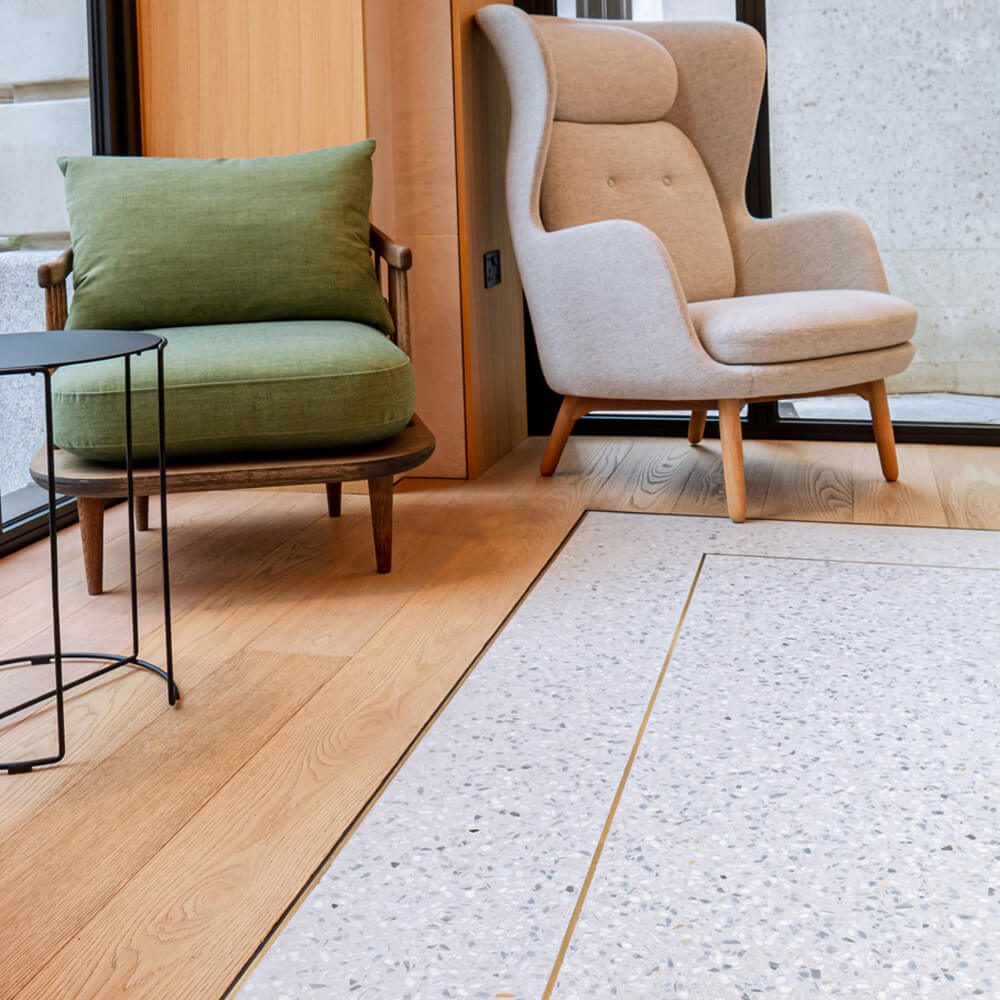 Lixio®+ revisits classic traditional styles whilst reflecting modern aesthetic preferences — a choice in perfect harmony with the very intent underlying the architectural restoration project.
Ideal Work's Lixio®+ is a concrete solution that combines high aesthetic value with maximum technical performance. It provides excellent resistance to abrasion caused by traffic yet is easily maintained, a system particularly suited to a space open to many people.
These features made Lixio®+ the perfect solution for the project and for the restoration work led by Orms studio architects.
Ideal Work was able to offer a solution perfectly in line with the needs of the architect and the client for this project in the City of London, located just a short distance from the Royal Courts of Justice and the Inns of Court.
The property now maintains the iconic facade of the original building yet remains able to meet the needs of modern London, displaying a timeless yet functional design, providing breathtaking panoramic balconies overlooking the Old Bailey High Court and the City for occupants and guests to enjoy.
The building has been selected for the AJ Architecture 2022 Workplace Project Award which celebrates design excellence in the UK.
Date: 2022
Place: London, UK
Designer: Orms Architects
ph: Seveer Media
のために選択されたソリューション 16 Old Bailey