Casa EG in Barcelona
Where modernism meets seamlessness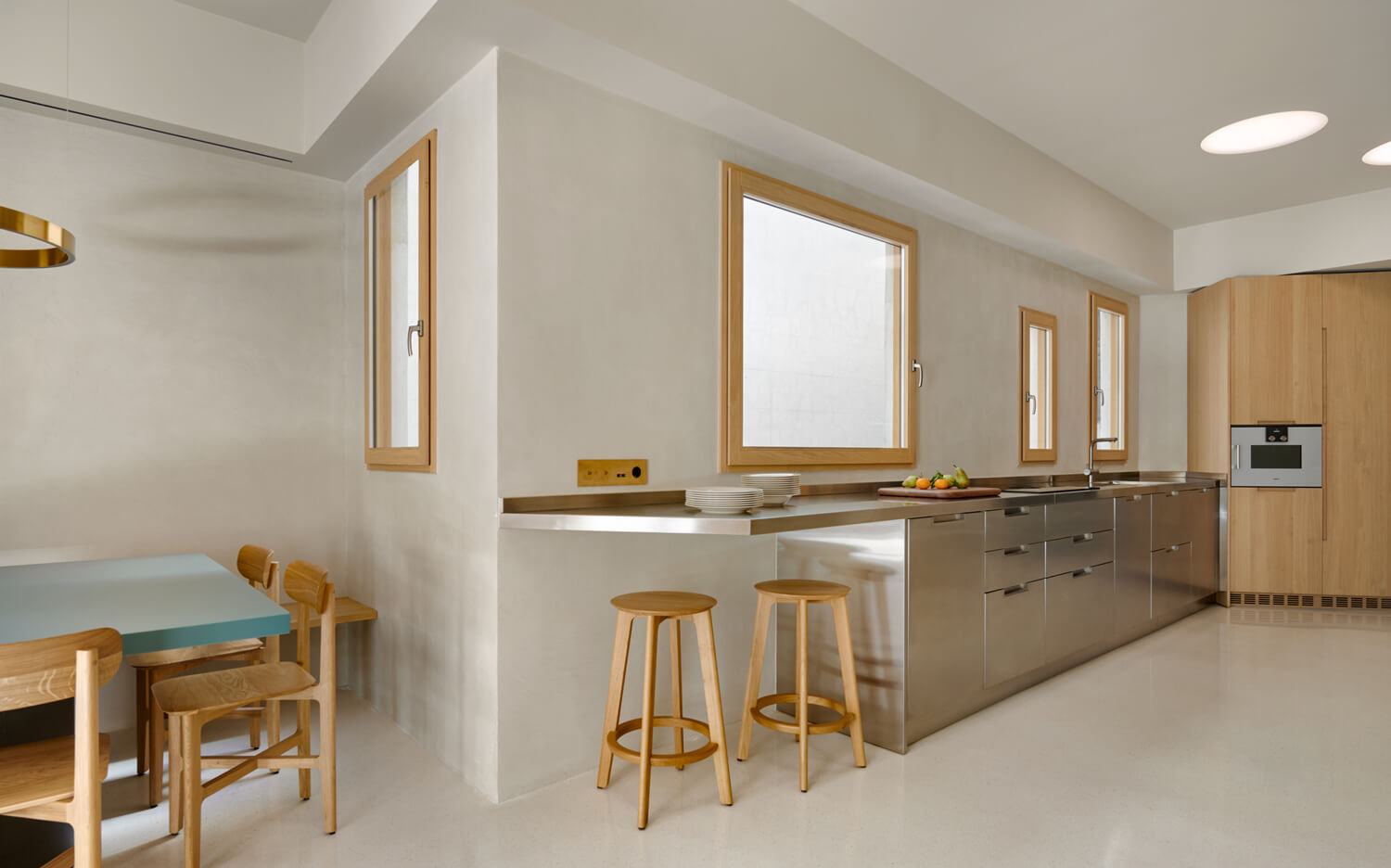 Ideal Work Lixio® and Microtopping® feature in one of the emblems of Spanish modernism.
Casa R. Sala, designed in 1906 by architect Domènec Boada and commissioned by Francesc Cairó, is reborn through the work of Nicola Tremacoldi Arquitecte studio.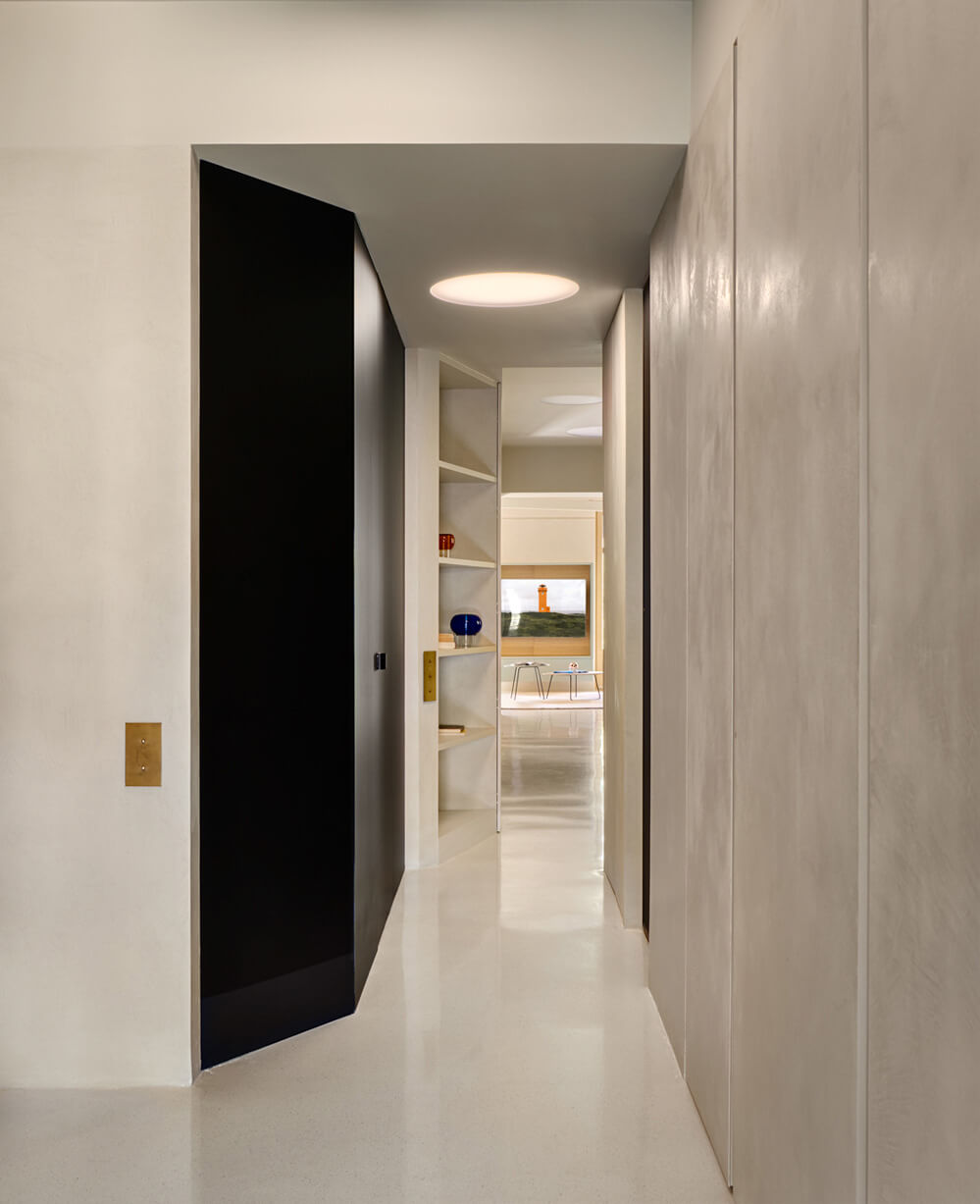 A network of well-ordered streets, elegant buildings, boutiques and clubs, glamorous restaurants and museums — welcome to the new Eixample (or Ensanche, in Spanish), cradle of the modernist architectural movement which has left Spain a legacy of iconic buildings.
As today the typical Modernist constructive and decorative elements have almost completely disappeared, a re-imagining of the typical internal layout of the houses of the Eixample inspired architect Nicola Tremacoldi to come up with a radical proposition, well received by the owners: replacing the long, narrow corridor typical of the houses of the Ensanche with a spacious, seamless area comprising two meeting rooms, living room, kitchen, dining room and study.
The front door leads directly to this most important area which, having no internal doors, is completely open to the spaces that surround it, — a continuous public unit that eliminates the need of an atrium.
The walls disappear, giving way to a series of wardrobes and doors leading to the bedrooms (1 suite and 2 single bedrooms), the guest bathroom and the utility room.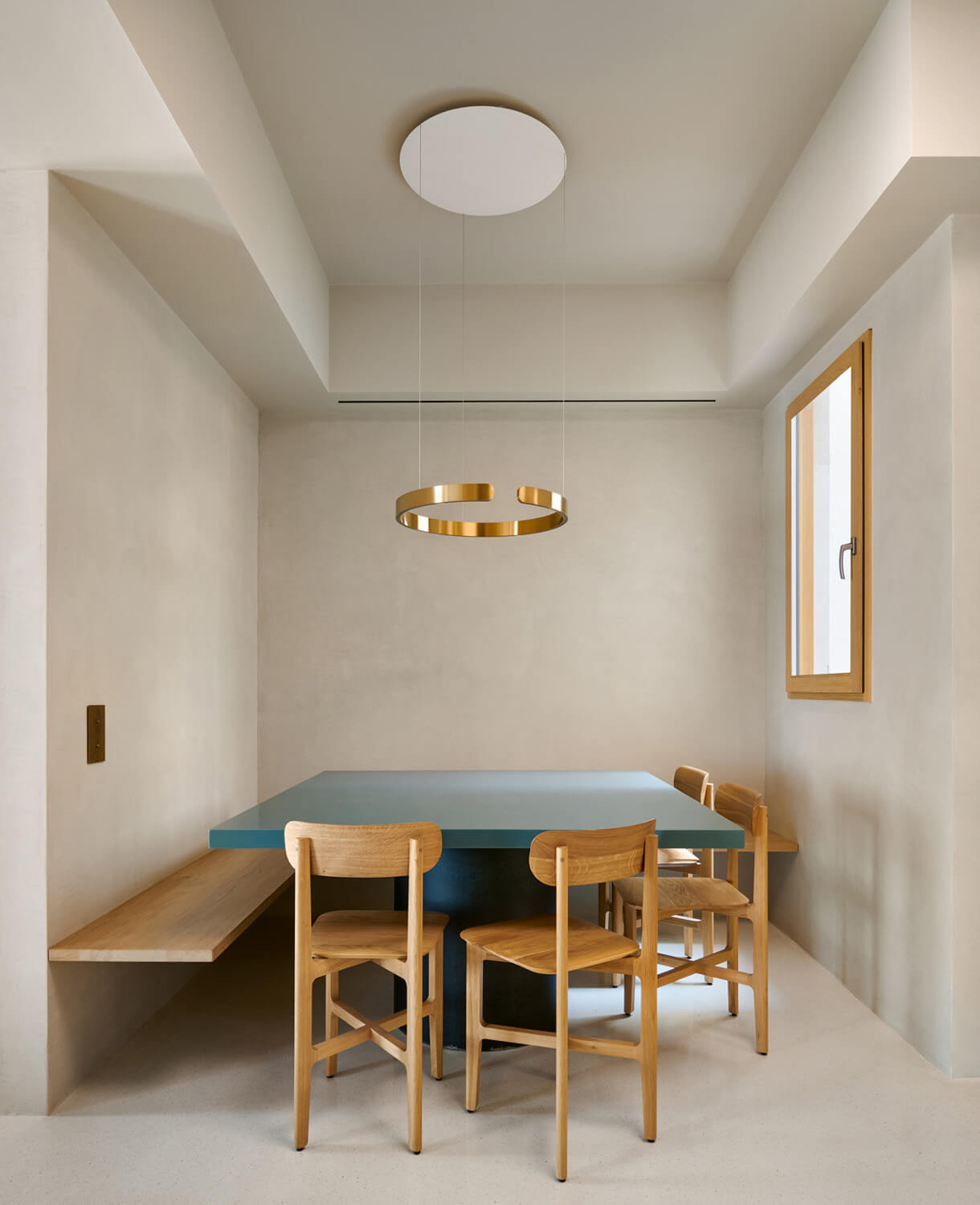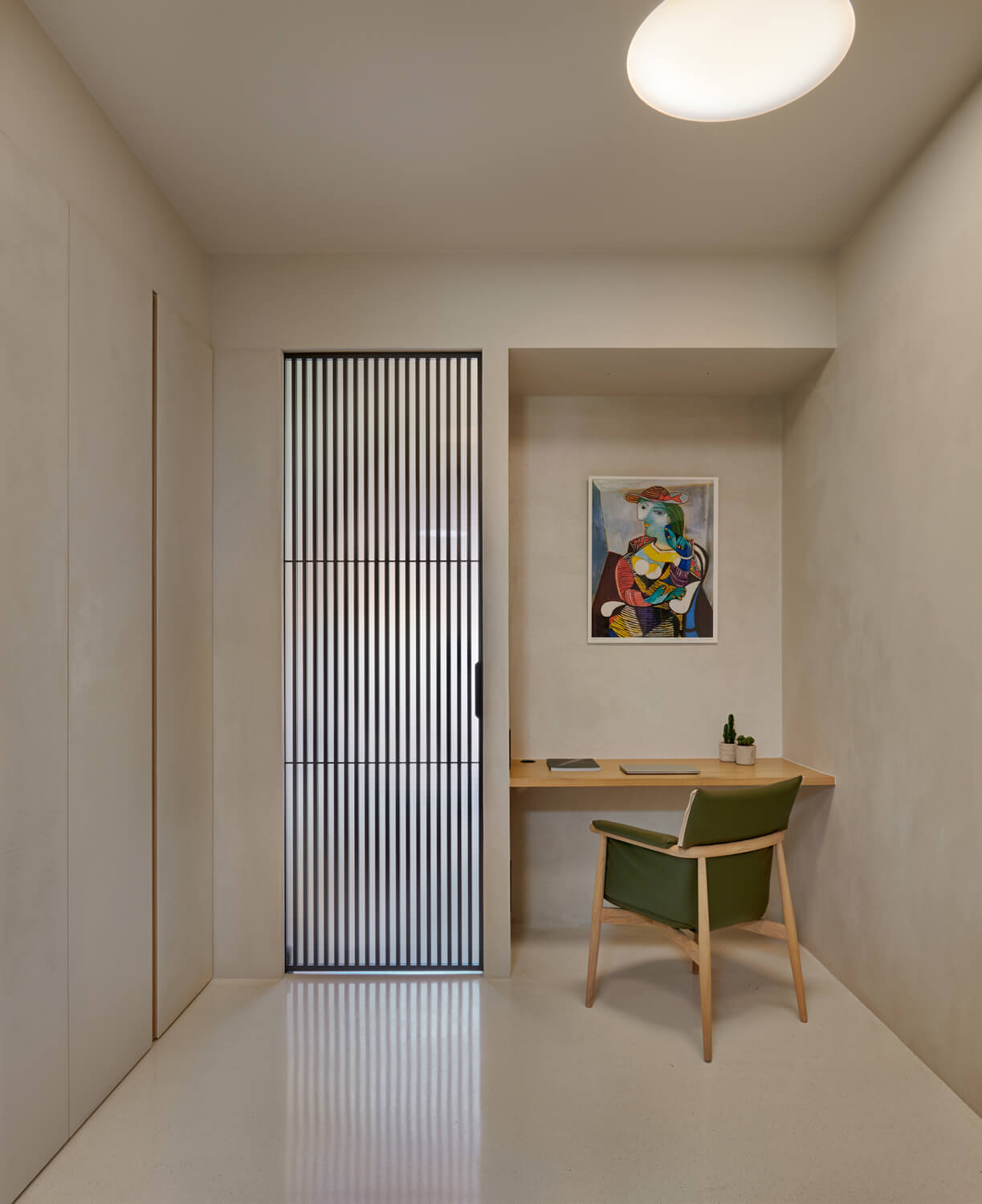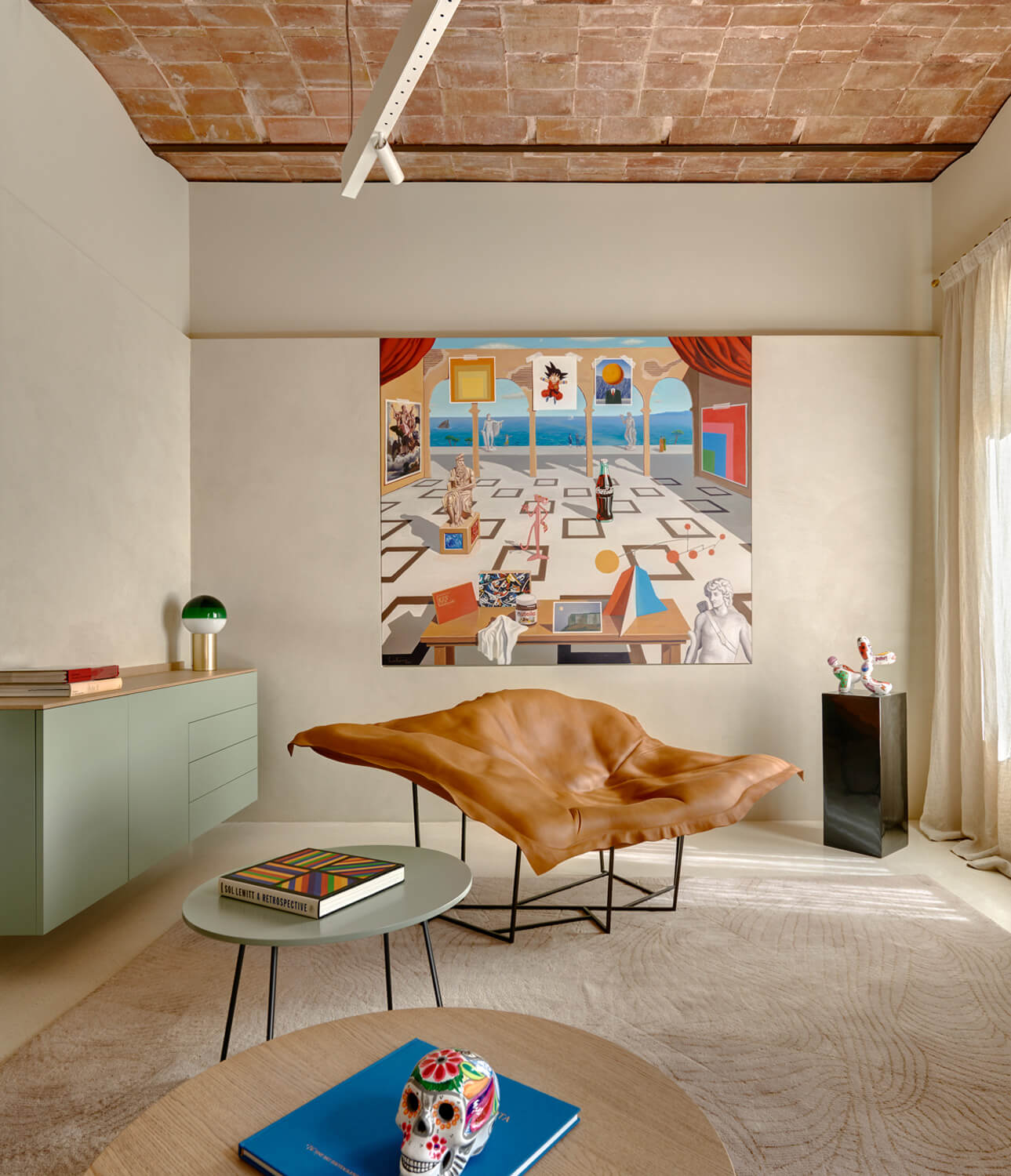 This completely open, renovated space lets in plenty of natural light as all the windows are located on the North-South axis, making the interior bright and airy.
For this project Lixio® was chosen for the floor and Microtopping® for the walls — two Ideal Work solutions particularly suitable for a project in which natural light plays a major role.
The classic soul of Lixio®, which revives the great tradition of Venetian terrazzo floors in a modern key, perfectly combines with the most contemporary of designs. Lixio® is a solution made up of a concrete base and high-quality Italian marble aggregates. It only requires 8-10 millimetres of thickness and the result is an unparalleled continuum both in practical and design terms.
For both the floor and the walls, Ideal Work products were used to obtain seamless surfaces able to reflect the architect's design concept — that of eliminating corridors and passageways to the full advantage of open space management.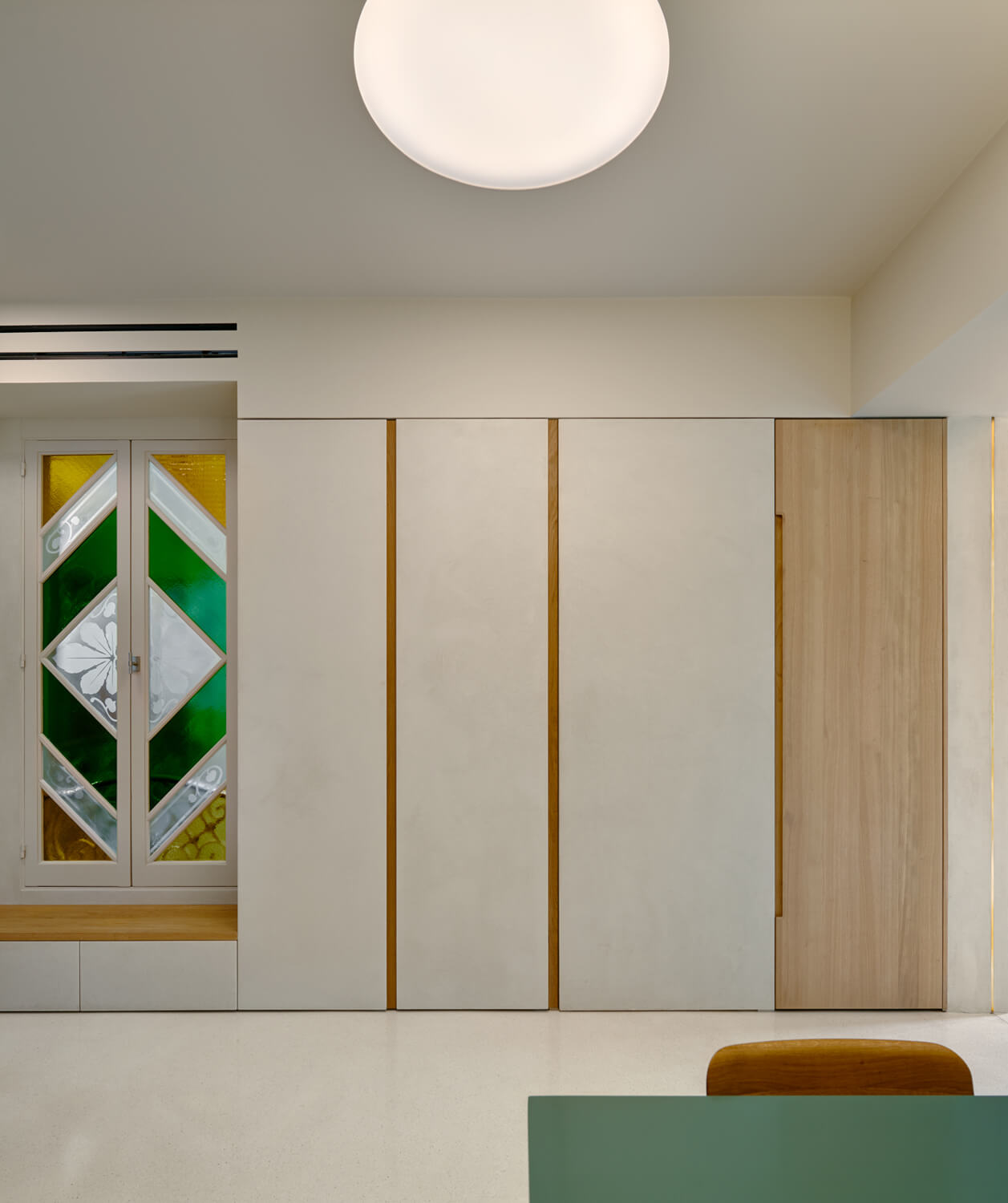 Microtopping®, chosen for the bathroom floors and for all the vertical walls of the residence, allows for an extraordinary visual effect: microcement is, in fact, a perfect material to obtain seamless, innovative surfaces capable of making any environment unique. With a thickness of just 3 mm, Microtopping® microcement successfully interprets the contemporary spirit of the project, a tribute to modernism and creativity.
High quality materials were used throughout the project to enhance the end result and exclusive context of the well-known Eixample district of Barcelona.
Date: 2023
Place: Barcelona, Spain
Arch. Nicola Tremacoldi
Ph: Eugeni Pons
のために選択されたソリューション Casa EG in Barcelona