Cavita Restaurant
The Cavita Restaurant brings Mexico's colours and flavours to London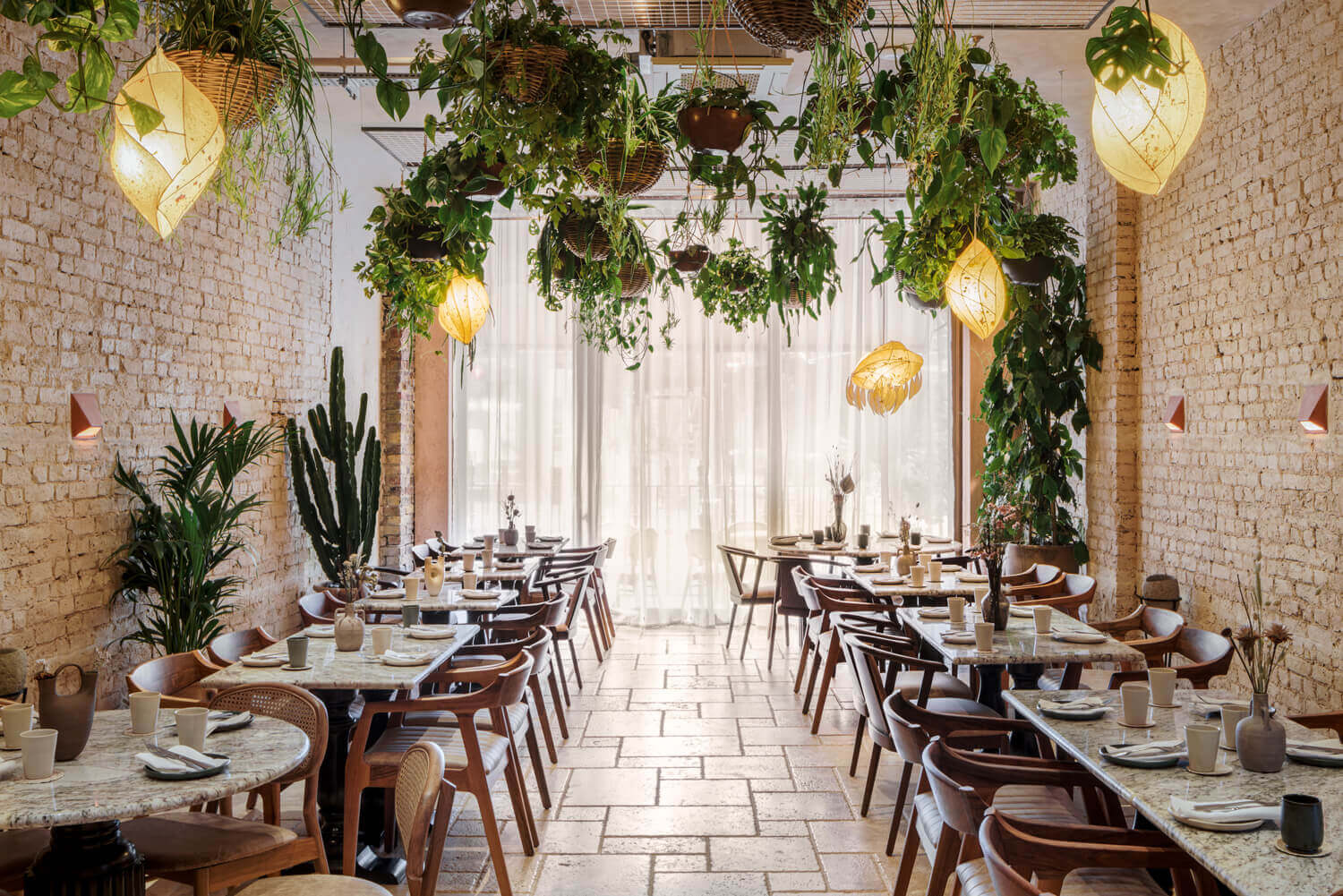 Cavita brings the exotic flavours of Mexican culture to London, with typical Mexican recipes, ingredients and cooking techniques. The restaurant's warm and cosy environment perfectly complements the evocative mix of flavours offered by traditional Mexican cuisine.
The project features three Ideal Work solutions: Microtopping®, Acid-Stain and Rasico® – all able to allow the designer to express their creativity and provide the restaurant with a unique style as well as outstanding durability.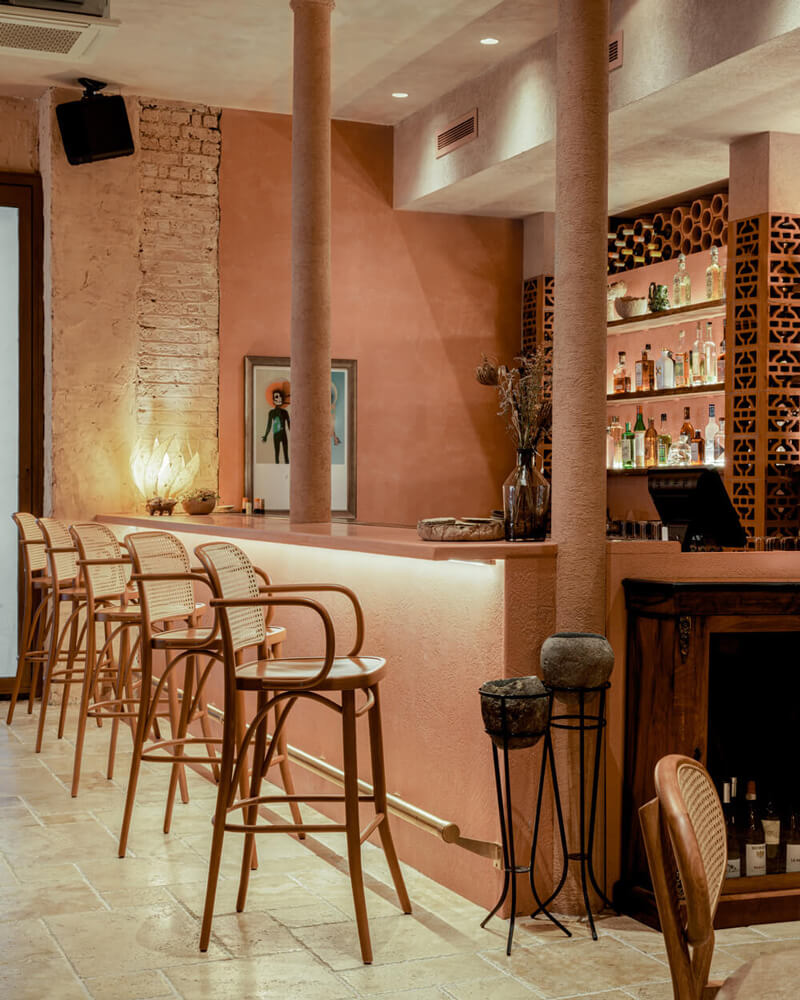 Adriana Cavita has a fascination for colours, scents and textures as well as for the sharing of traditions. COR architecture, based in London, was able to imbue the restaurant with Cavita's passion for Mexico.
The restaurant's architecture perfectly conveys its owner's strong character and love for traditional cuisine through the use of three Ideal Work solutions.
The counter is the restaurant's distinctive feature – and true icon. Covered in Microtopping®, Ideal Work's microcement solution which provides a seamless, innovative surface able to make any space unique and easy to clean, the counter stands out and gives an immediate refined touch to the entrance.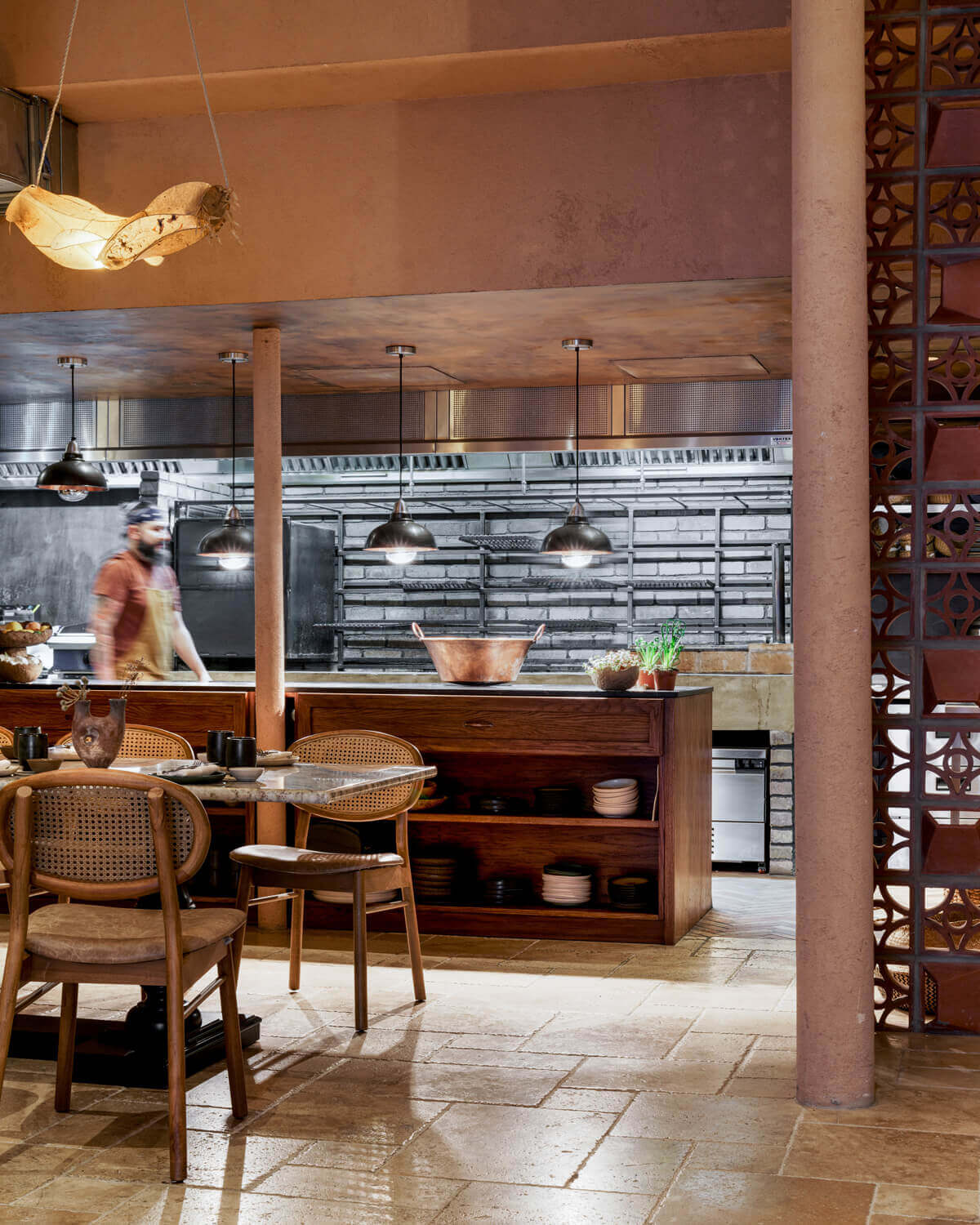 With its airiness and urban-chic style, the restaurant represents a hotspot for good Mexican food and warm energy. From an architectural point of view, the connection between internal and external spaces is smooth, brought together by Rasico®, a concrete-based solution that can be applied by trowel on new or existing surfaces. Along with its original texture, Rasico® offers a wide range of colours that allow for a unique, custom-made design.
Which space in a restaurant is more important than the kitchen?
On this project, Ideal Work also offered a perfect solution for the ceiling. On a surface prone to heavy attack by fumes, heat and vapour, durability and resistance are key. Acid-stained concrete provides great durability and resistance to abrasion, whilst ensuring a colour that will remain unchanged over time. Created through a unique permanent chemical reaction, the colour of an Acid Stain surface is long-lasting and not subject to cracking or peeling, unlike resins and acrylic colours.
Every single project is thoroughly evaluated and carried out based on its desired final use, adopting the appropriate Ideal Work products and technologies. As you can see from the Cavita Restaurant, Ideal Work's approach always aims to provide a custom-made, refined outcome.
Date: 2022
Place: London, UK
Designer: COR London
ph: Vigo Jansons
のために選択されたソリューション Cavita Restaurant