Darling Point Apartment
In Sydney, a new apartment with a stunning view of the harbour successfully encapsulates intimacy and family memories.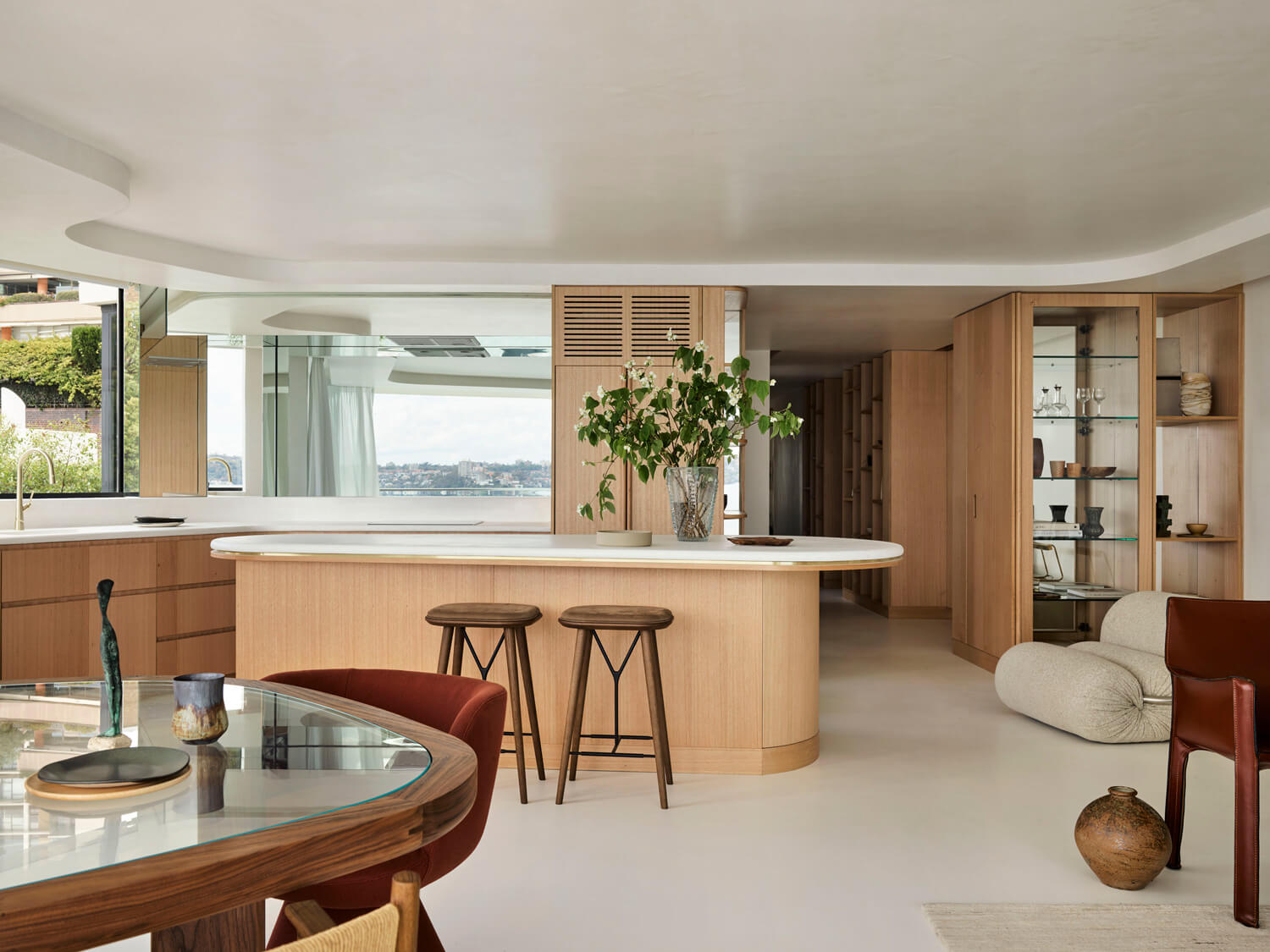 Zawa design studio and its architects Brian Zulaikha and Colbee Wright recently engaged in research to help find suitable solutions to help a family of five, including three children, to downsize.
The intention was to re-use existing space, creating the perfect environment for the family. The result of the designers' endeavour is this fantastic housing proposal — an apartment that conveys a sense of intimacy and family memories, overlooking Sydney Harbour.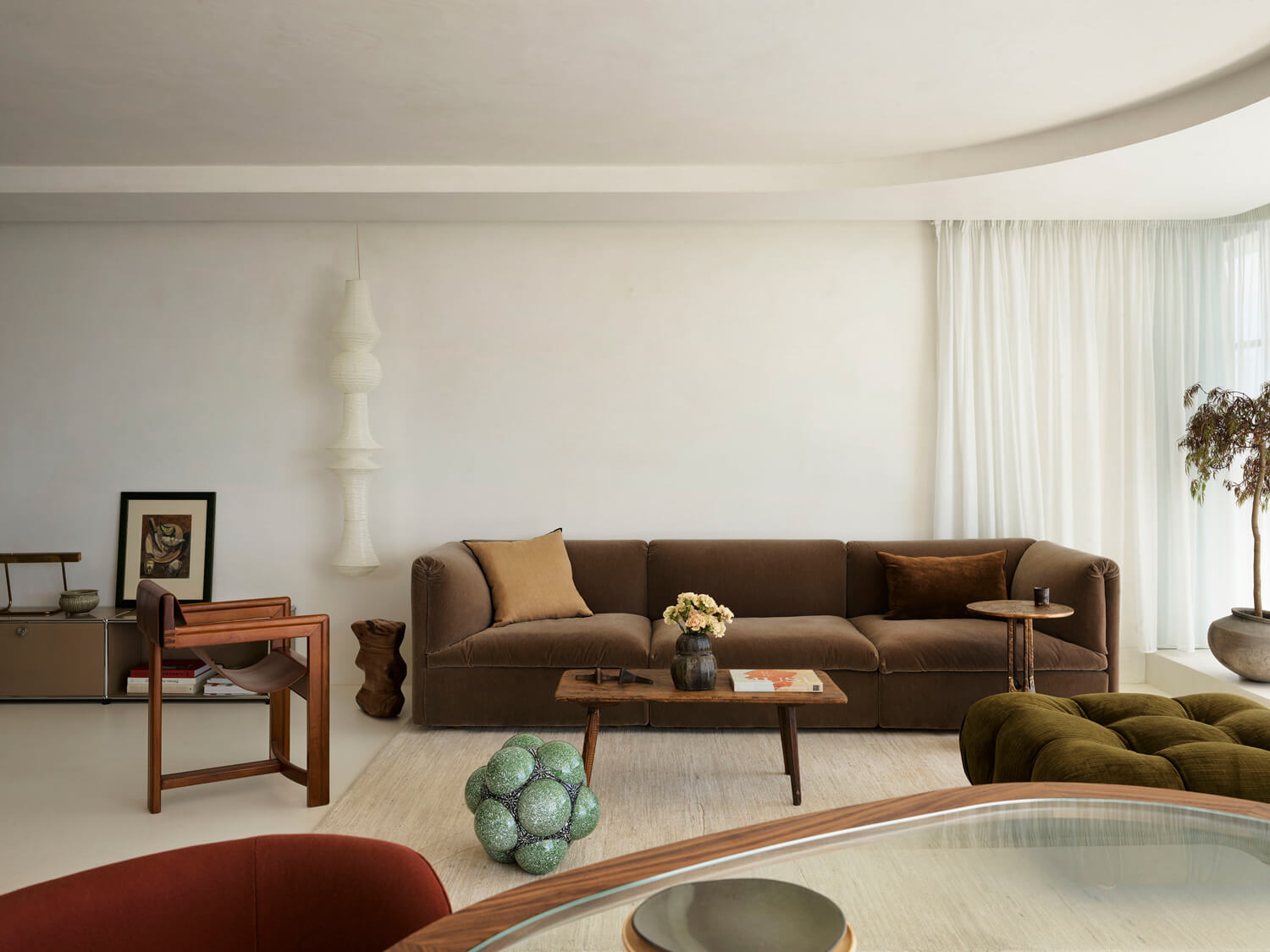 This apartment is characterised by its concentration of solutions and intelligent choices. Ideal Work's Microtopping® floor, with its ability to be attractive yet functional at the same time, is one of these. Perfectly in line with the apartment's modern design, Microtopping® enhances its liveability by simplifying the space and limiting the elements to those which are really important.
The design studio's main goal was to shape a space free from the disorder and distractions of what belonged to the past, but which would, at the same time, remain a proud container of a family's personality and memories built over the course of a lifetime.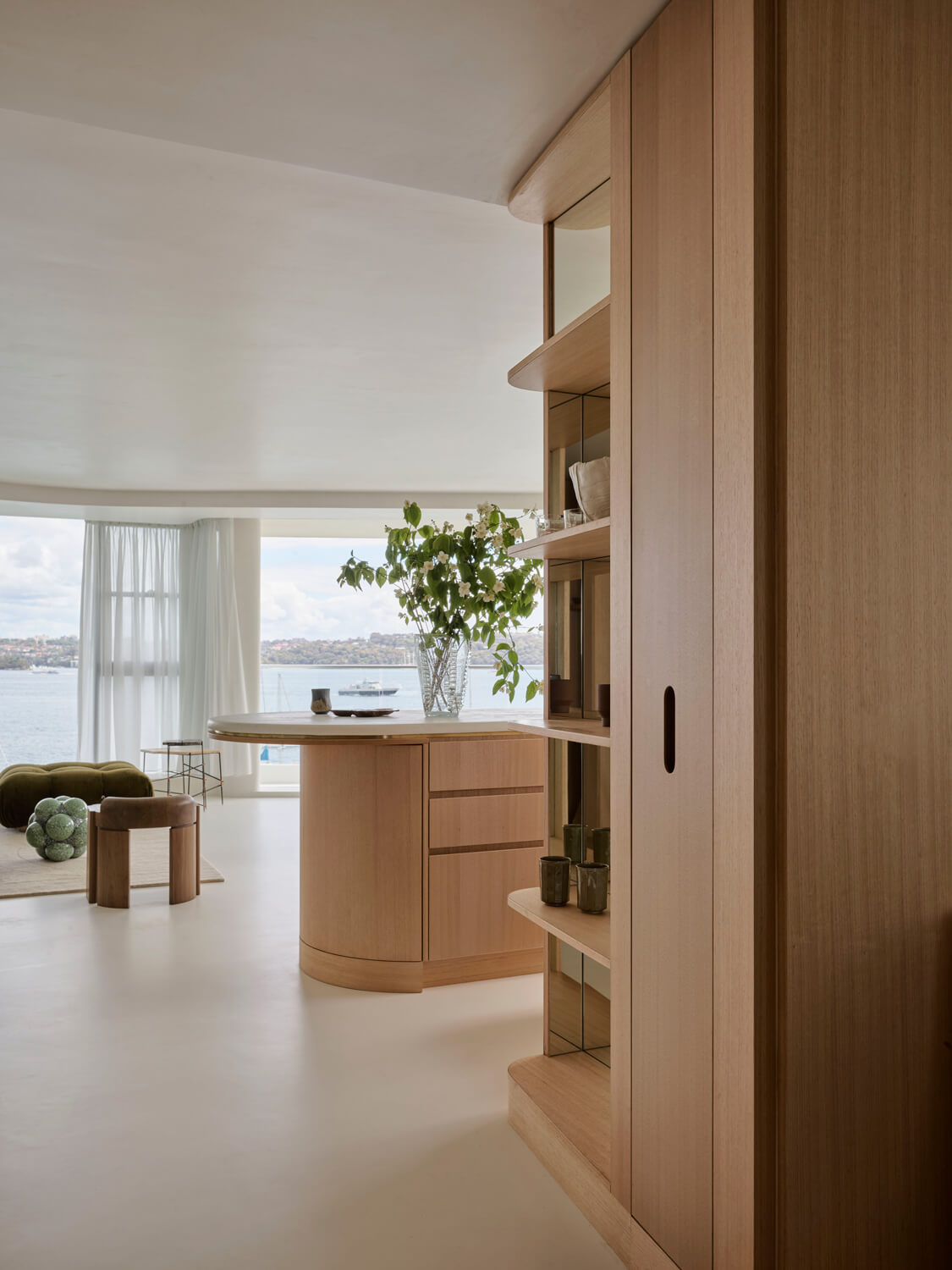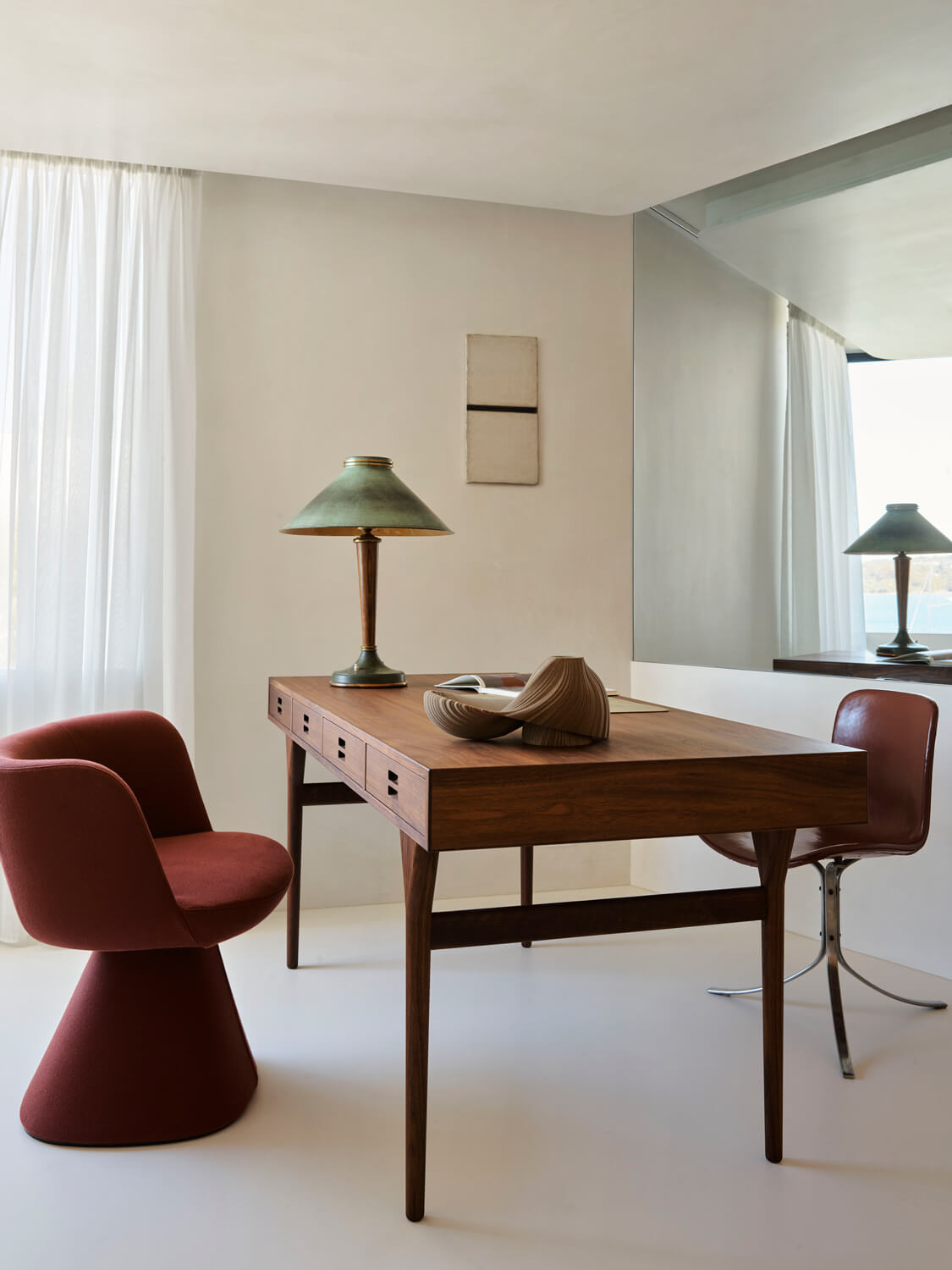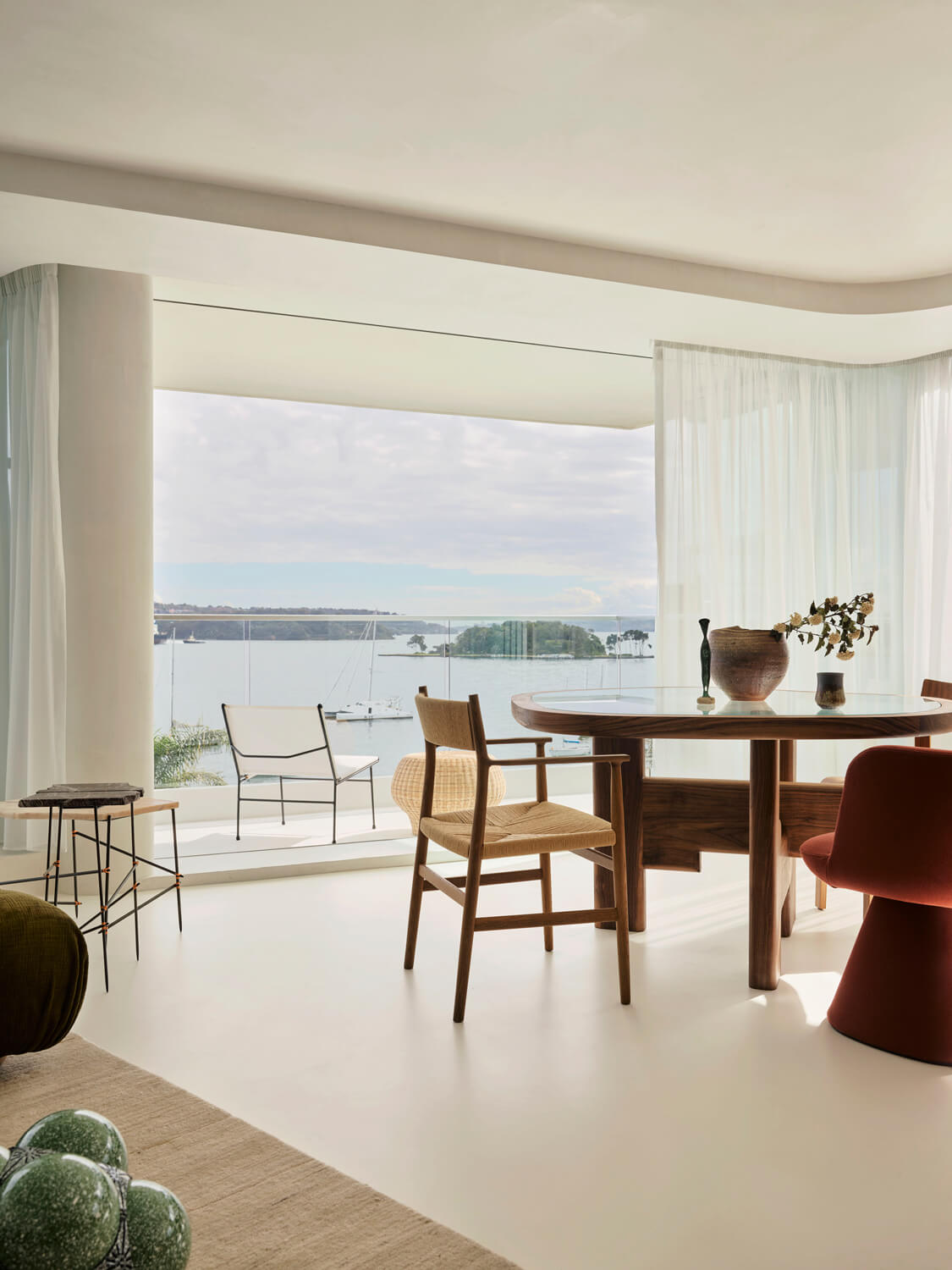 The apartment offers a consistent space for which the continuity and seamlessness of Ideal Work's Microtopping® floor is an extraordinarily successful solution. Through its defined and innovative look, fully in keeping with the contemporary style of the apartment, the seamless, tactile texture of Microtopping allows for an impactful aesthetic effect without compromising on functionality. The project's architectural concept is achieved as, in this apartment, individual reflection successfully combines with a sense of family.
Data: 2022
Place: Sydney, Australia
Architects: Brian Zulaikha/Colbee Wright Architects
Builder: Bright Build Constructions
Styling: Studio CD
ph: Anson Smart
のために選択されたソリューション Darling Point Apartment