Little Cottage Robertson
A modern interpretation of a traditional Australian farmhouse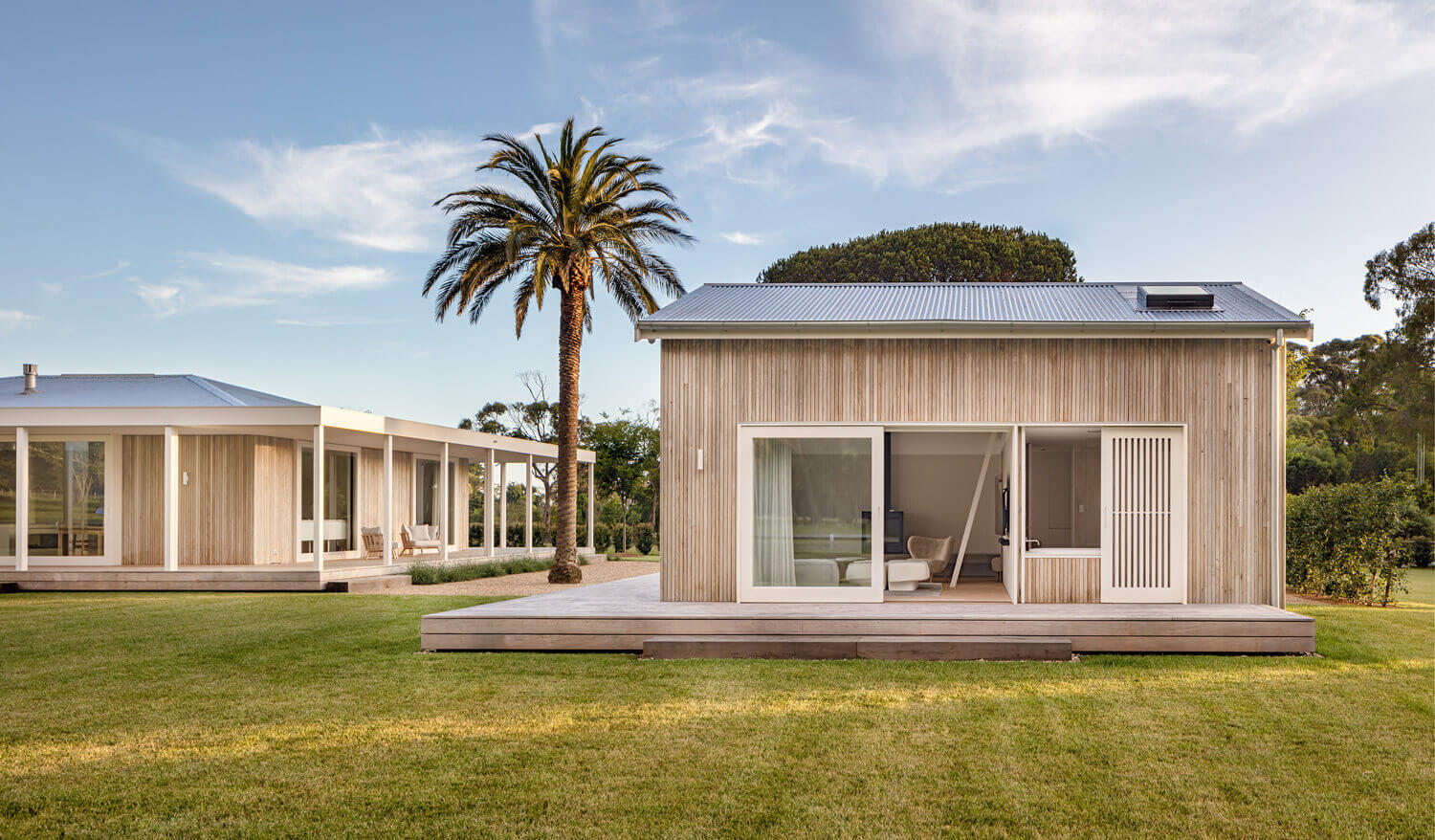 Akin Atelier's modern version of a typical farmhouse stands out for its material choices and successful integration with the Australian Southern Highlands landscape. Through its exceptional versatility, Ideal Work Microtopping® proved to be the perfect solution for this project. As it can be applied onto horizontal as well as vertical surfaces, it was also used to cover individual items of solid furniture, a fireplace, bench and fitted wardrobe.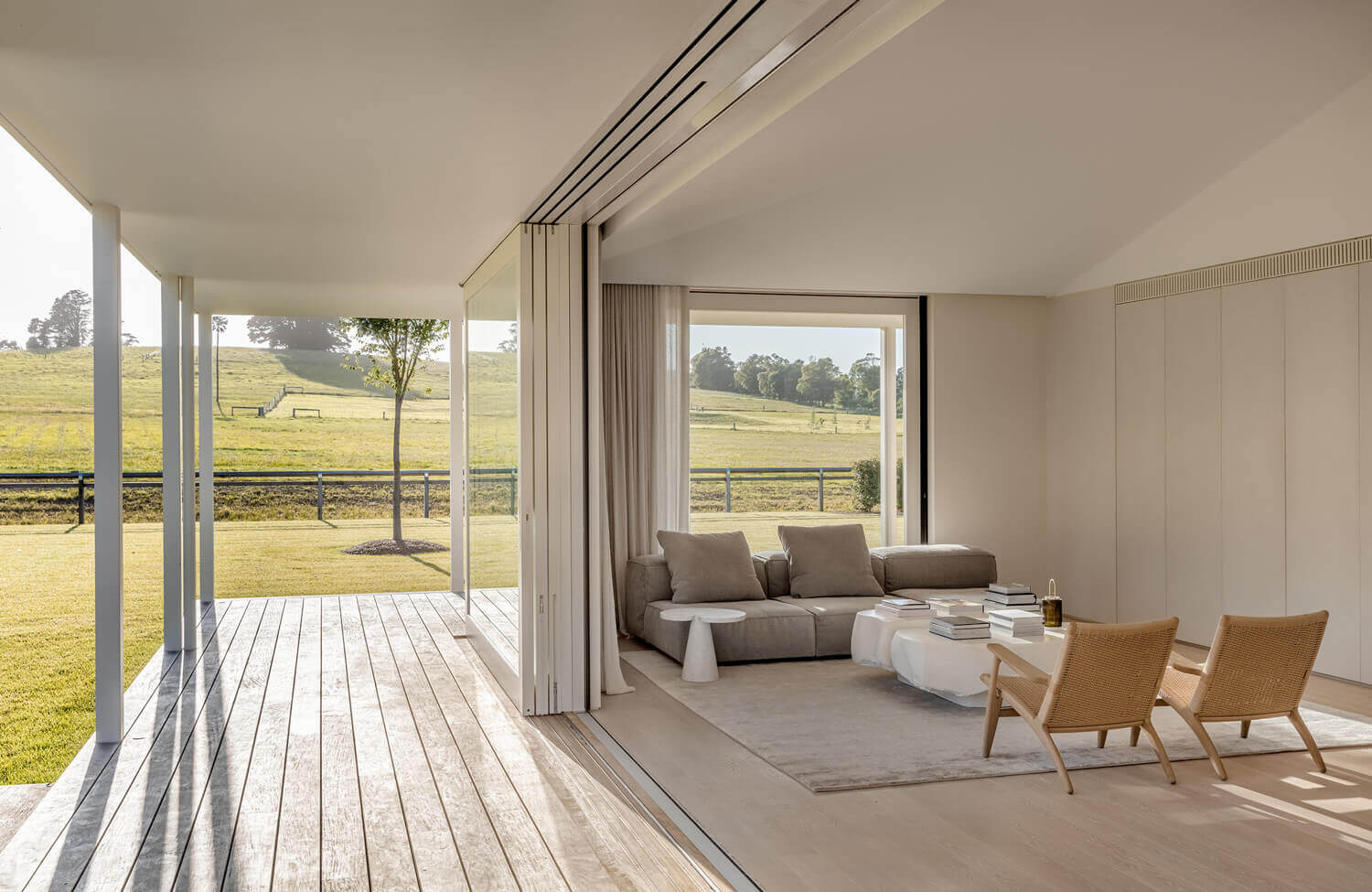 Intimate yet minimalist at the same time, Little Cottage Robertson is the result of designer Akin Atelier's modern approach to the traditional Australian farmhouse, recreating a rural retreat without compromising on innovation.
The residence is defined by continuous, neat lines, perfectly combined with the use of Ideal Work Microtopping® on the wall. Innovative and with a contemporary appearance, Microtopping® allows the creation of refined, seamless surfaces with a tactile finish. Its great architectural value enhances the interior space of the cottage by giving it airiness, depth and elegance.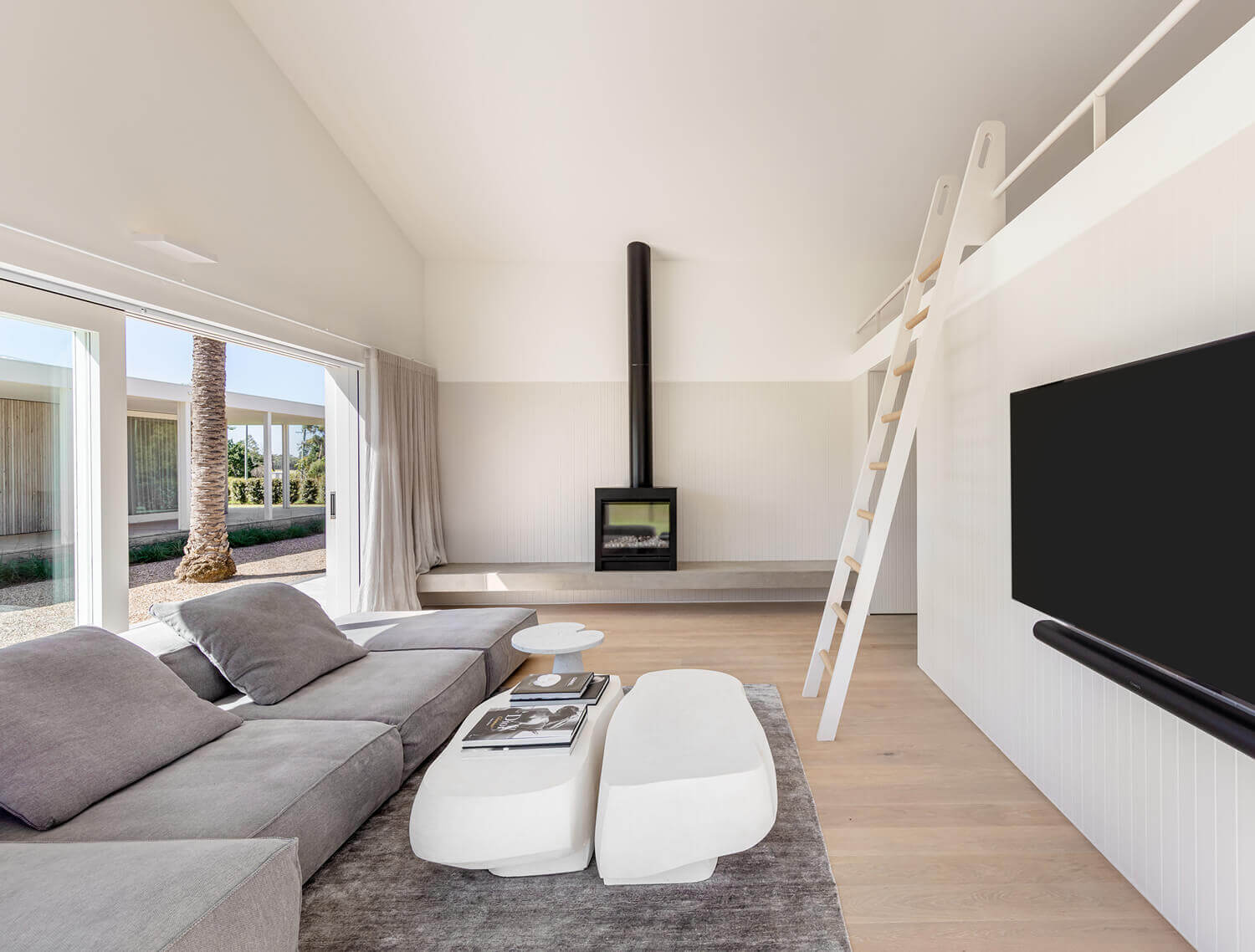 This single-storey cottage is connected to the surrounding, stunning landscape through a large patio which adds another 14 m2 to the residence's total area. Whilst in the main building are two bedrooms and a living area that also incorporates the kitchen and dining area, at the back is an independent studio, detached from the cottage for the utmost privacy.
A light shade of Microtopping® was chosen for the internal walls to create a relaxing, private space, much in contrast to the panoramic view offered by the large sliding glass windows which overlook the external landscape. Little Cottage is made of soft shades which stand in stark contrast with the bold green colour of the surrounding trees, underlying the difference between a human creation and nature.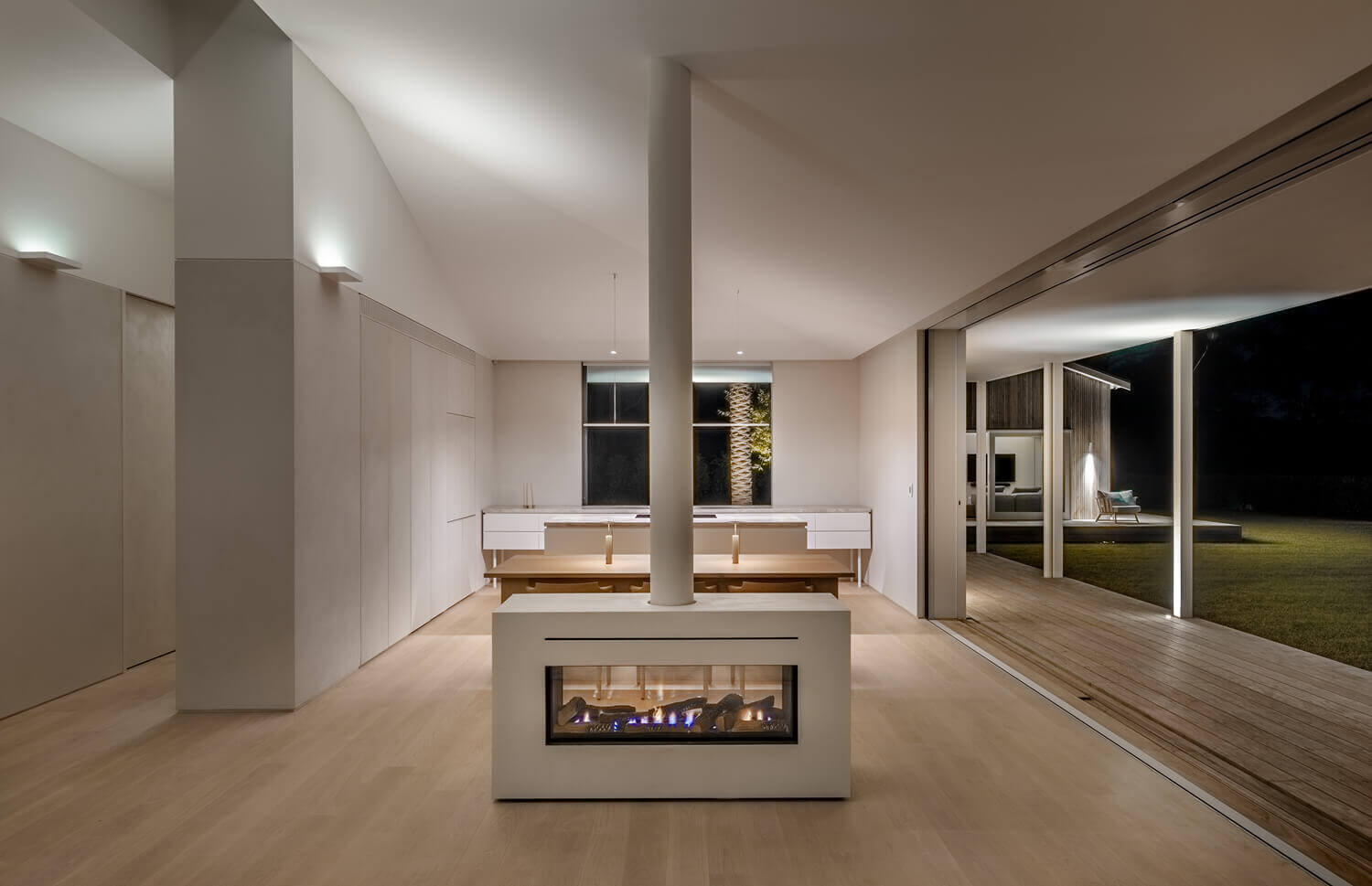 Microtopping® is an exclusive Ideal Work® decorative solution for internal and external use. It can be applied to floors, walls and even single items of solid furniture. In this project, it was also used to cover the fireplace and a bench, giving the guests an even more enveloping feeling – also conveyed by the colour consistency of the entire interior.
Ideal Work offers extraordinarily innovative solutions for unique projects. The systems' versatility makes them suitable for the most diverse contexts and cultures – as in this project, the Australian countryside – always bringing a fresh touch of modernity that perfectly blends with the landscape.
Date: 2022
Place: NSW Southern Highlands – Australia
Architect: AKIN Atelier
ph: Murray Fredericks
のために選択されたソリューション Little Cottage Robertson