Patina Maldives Resort
Biophilic design is the distinctive feature of Patina Maldives, the first hotel designed by the famous architect Marcio Kogan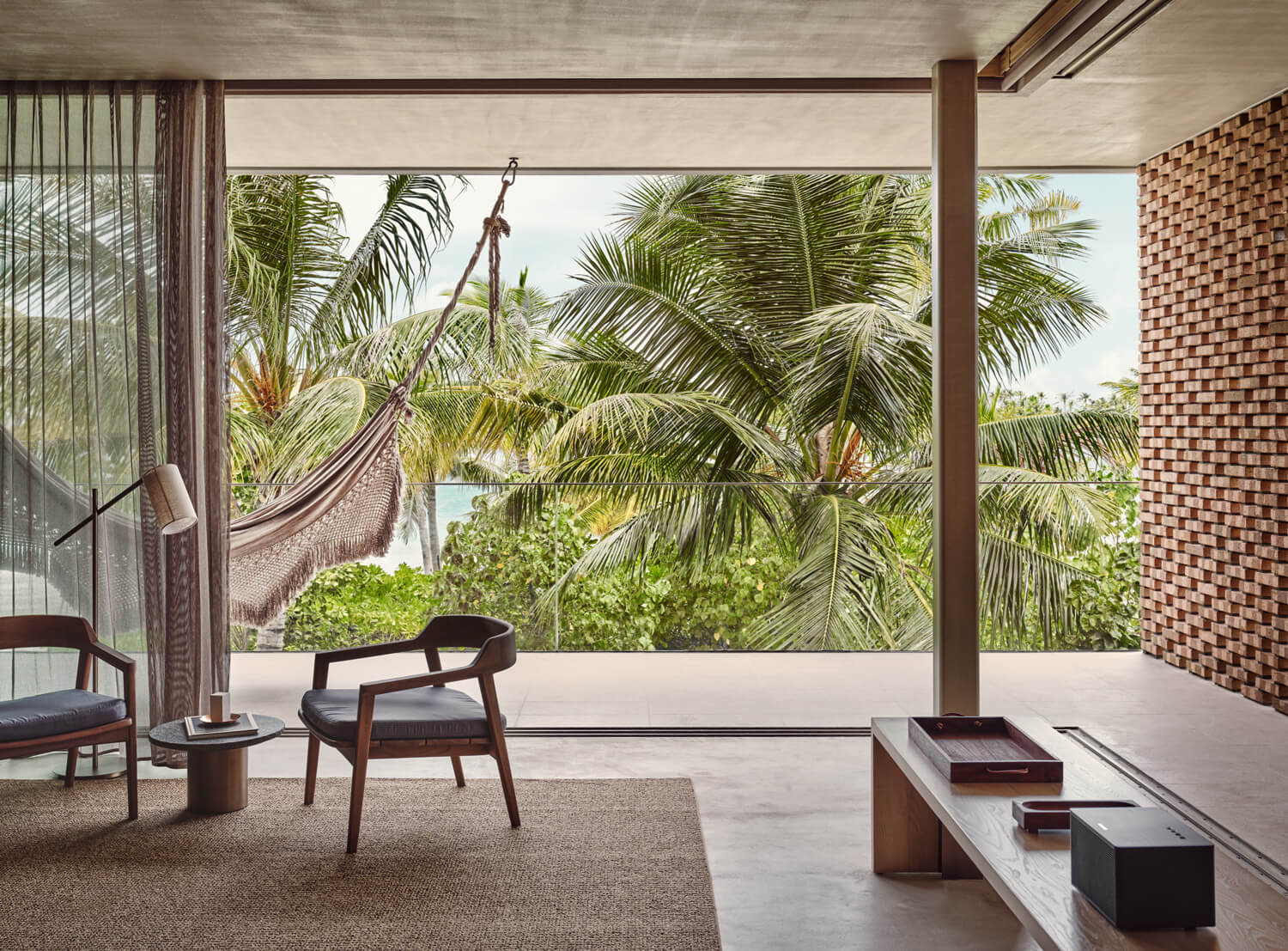 Marcio Kogan is the designer of Patina Maldives, a new luxury hotel in the Fari Islands which is also a perfect example of biophilic design. Rasico® Touch's velvety texture contributes to making the resort a fully immersive experience for its guests.
"One cannot live a healthy and complete life away from nature" argues Stephen Kellert, Yale professor of social ecology. This concept is at the core of biophilic design, the last frontier of design. Patina Maldives – a new luxury hotel in the Fari Islands – was designed by renowned architect Marcio Kogan, founder of the MK27 Studio, who wanted to create an open dialogue involving architecture, nature and people. Here, guests can enjoy privacy and isolation whilst at the same time have the opportunity to explore three luxury tourist islands and experience vibrant social life in the beating heart of the archipelago: the Fari Marina Village and the Fari Beach Club. Inspired by the beauty and underlying influence of the island's landscape, the delicate and rhythmic design created by MK27 Studio for Patina Maldives evokes space and an atmosphere that are intrinsically connected to nature, creating a sense of belonging for the visitor.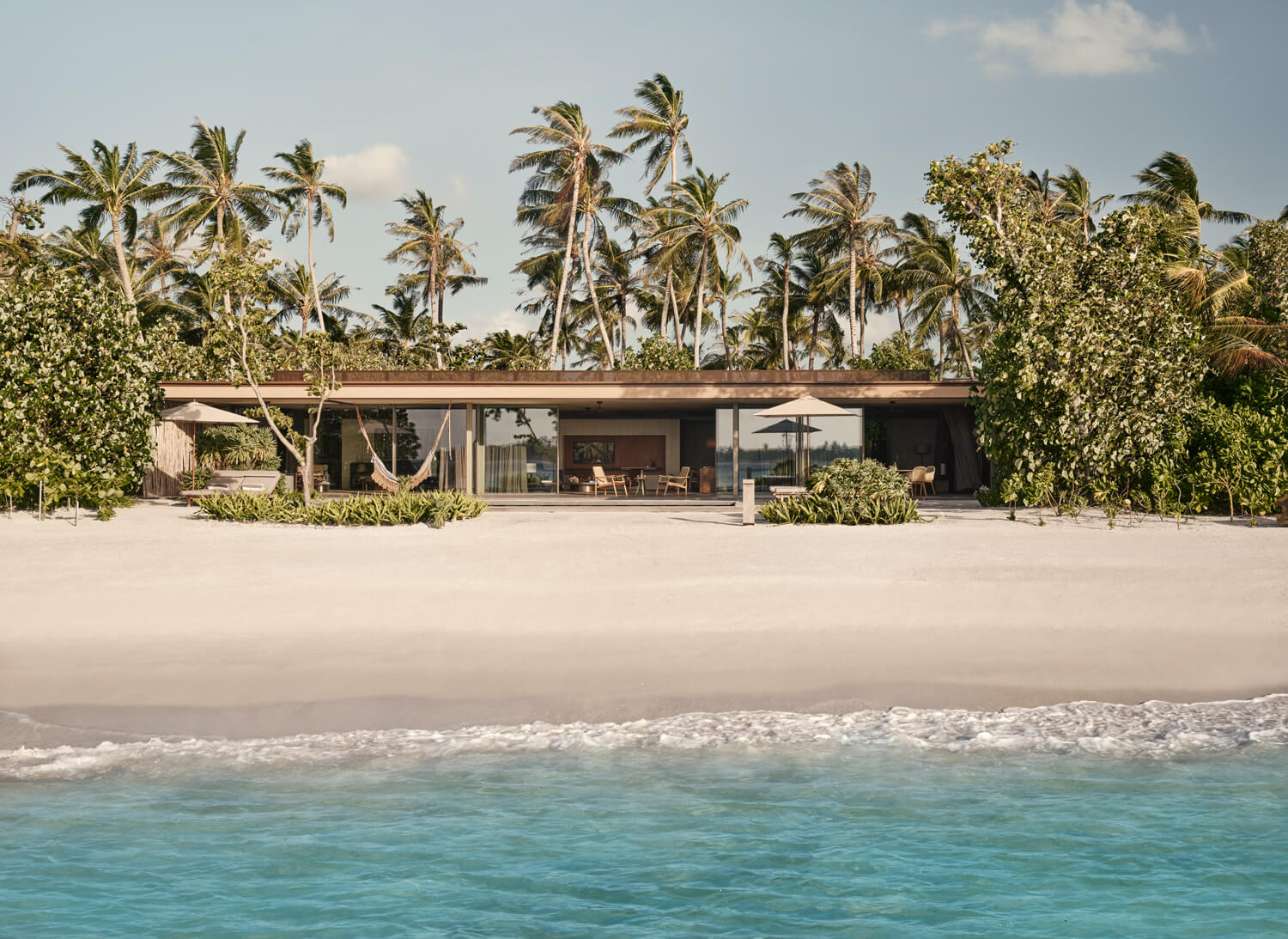 34,500 m2  of surface – just under 10% of the natural area where the hotel is situated – is managed in a way to minimise impact on the environment. Volumes are delicate, as they aim to respect the surrounding space. They provide shade and warmth whilst also conveying the strength of the landscape. Architectural lines never interject with the horizon but elegantly blend with nature.
Patina Mal is a contemporary structure characterised by neat lines, sturdy shapes and tactile materials. It consists of a group of 90 buildings that includes villas on the beach and luxury stilted houses with private infinity pools overlooking the ocean, as well as common buildings such as spas, shops, restaurants and clubs.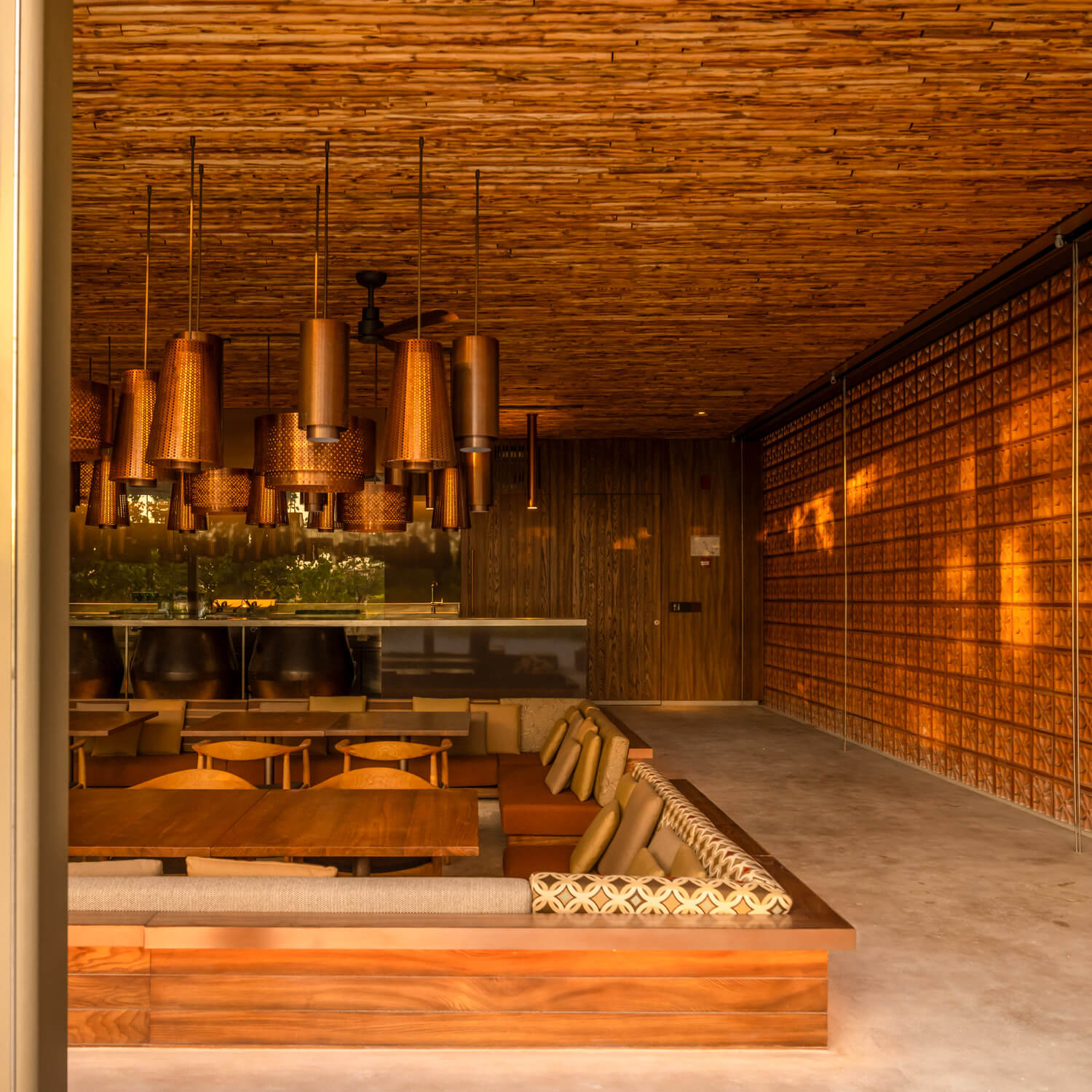 Kogan's architectural style allows for an immersive experience, rich in surprises. Most beaches can be reached within 15 minutes from the main building, all offering wide horizons and stunning sunsets. The Spa represents 'an island within an island' – a building covered by plants on all sides, breath-taking views and internal floating massage rooms. The Village's atmosphere is different: its buildings seem to melt into the sand,  encouraging a community attitude amongst the residents. Patina Maldives is a kaleidoscope of atmospheres, from private to public, from isolation to belonging, from simplicity to refinement. A rhythm of contrasts, experiences and transparencies that calms people's natural anxieties. It encompasses silence and celebration, nature and design, technology and simplicity.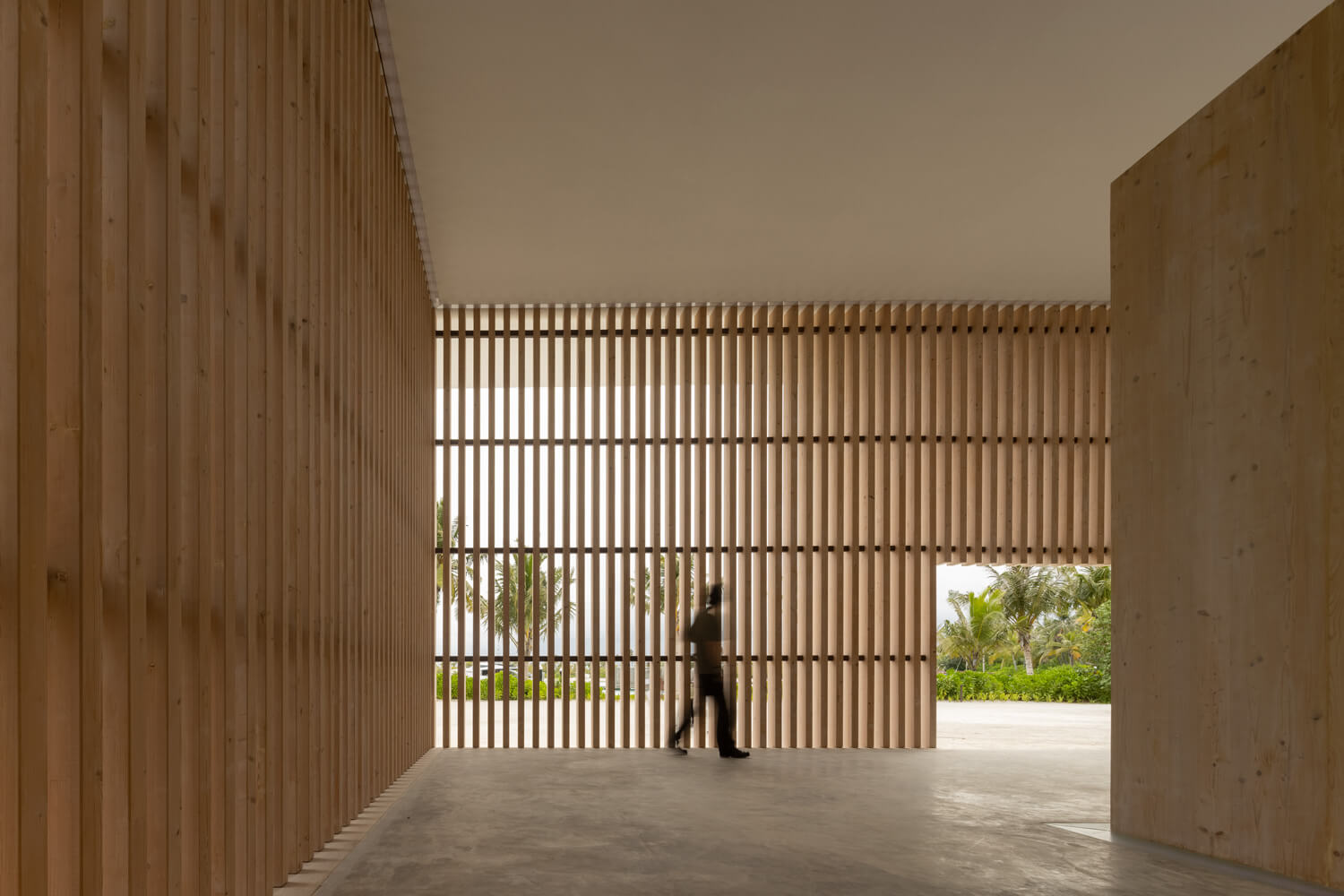 The interiors are decorated in earth tones, fine matte textures and natural  materials: wood, linen, rattan, cord, stone and natural fibres. The décor combines both practicality and aesthetics, meeting contemporary traveller's needs without compromising design and style, ensuring a truly unique experience. The interior features Millwork furniture that was customised by Studio MK27 exclusively for Patina Maldives. Many pieces have been specifically selected by the world's leading furniture designers including Bassam Fellows, Lin Brasil, Gervasoni and Vitra for the interior and Dedon, Carlos Motta and Paola Lenti for the exterior. Stone pools and marble statue elements signed by Nero Marquina fill the spaces with a unique character and luxurious touch.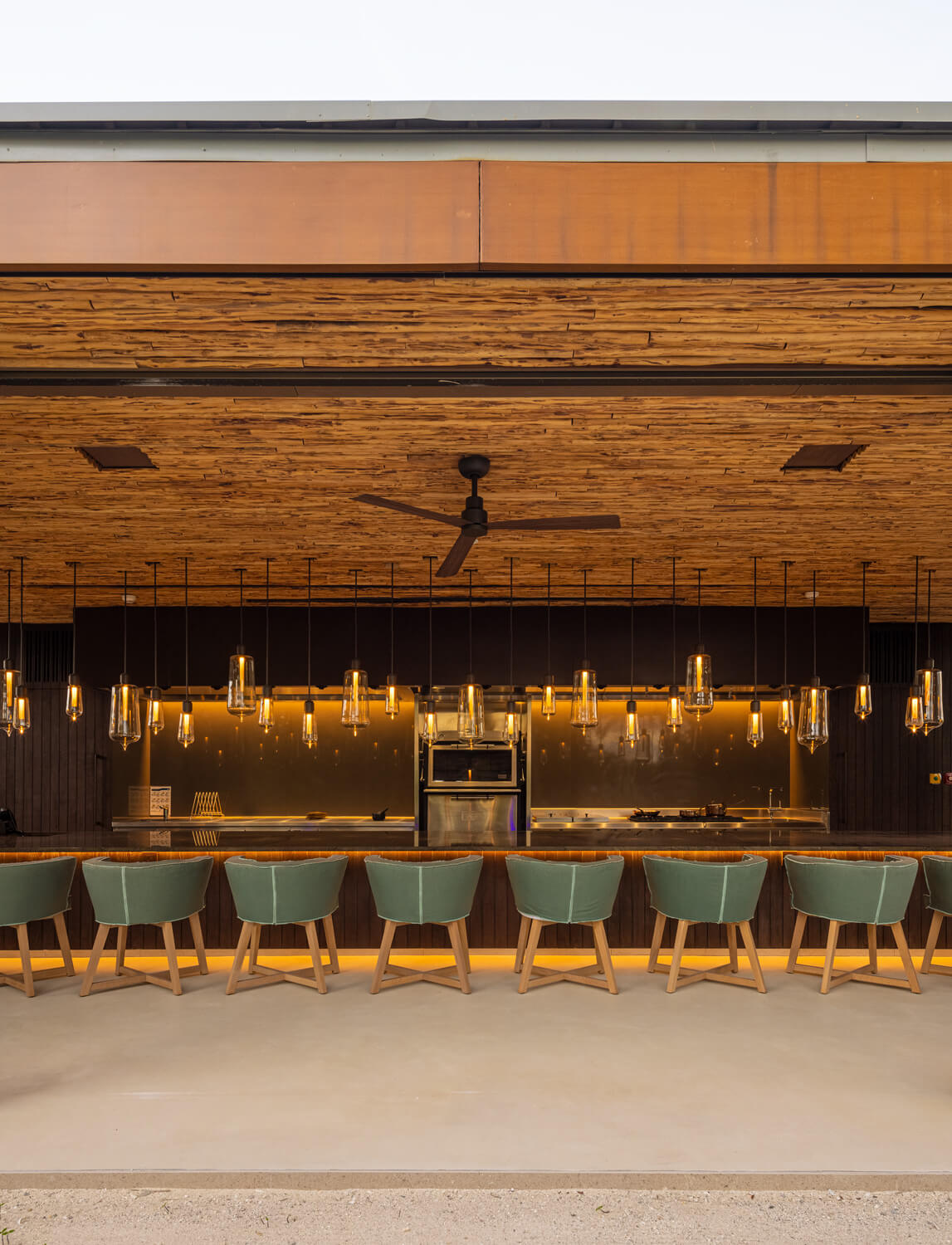 To connect the indoor and outdoor spaces, technology and nature, Rasico® was applied in areas of the restaurant, one of the shops, selected rooms and areas of the spa. Rasico® is one of Ideal Work®'s decorative concrete surfaces for exterior use. With a thickness of just 3-4 mm, Rasico provides exceptional durability with a beautiful dynamic texture. The material is also available in a Touch version for a softer, less tactile effect.
Combined with all the other design elements and the surrounding landscape, Rasico® helps to naturally integrate the visitor into a hotel which has been designed to encourage guests to cultivate connections with the natural world around them. The resort's prime intention is to quietly and intuitively anticipate each guest's needs, ensuring that no two stays are the same.
Date: 2021
Place: Maldives
Architect: studio mk27 – Marcio Kogan + Renata Furlanetto.
Interiors: studio mk27 – Diana Radomysler + Pedro Ribeiro.
Lanscape Design: VDLA (Vladmir Djurovic Landscape Architects) 
ph: Georg Roske, Jonas Poulsen, Fernando Guerra
のために選択されたソリューション Patina Maldives Resort