Spazio Berlendis
A new haven for artistic expression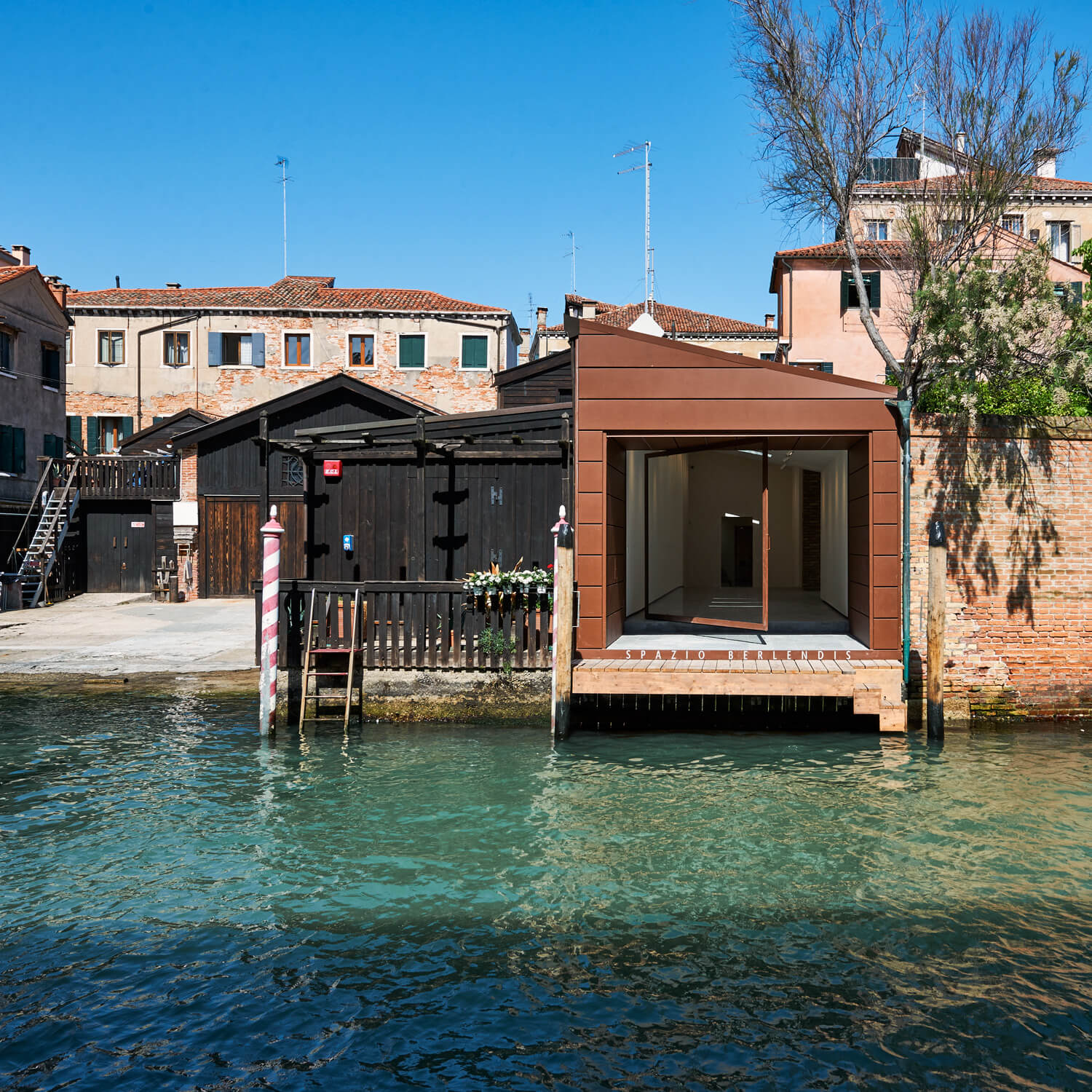 Spazio Berlendis is the result of a detailed renovation project for 'Squero' Fassi.
Nuvolato Architop® works perfectly alongside the project's flexible architecture, making it suitable for the most diverse artistic events. Ideal Work's solution is the perfect, sophisticated backdrop to highlight the exhibited artworks.
Venice is one of the most important historical and cultural sites in the world: the city on water, unique for its architecture, is slowly transforming, rebuilding itself over and over through time, yet still maintaining the charm and grandeur that have always distinguished it from any other city.
Over time and changes, Venice continues to fascinate its visitors. The former nautical carpentry of 'Squero' Fassi, in the district of Cannaregio, was renovated by Caprioglio Architects to become Spazio Berlendis. The new space epitomises contemporary innovative conception, now perceived as normal practice rather than a temporary fashion.
The clients – Emanuela Fadalti and Matilde Cadenti – who have always worked in the field of art and architecture in Venice, wanted the exhibition areas to be rearranged in a way that preserved the cultural heritage of the place whilst simultaneously offering a "neutral" background for artistic works.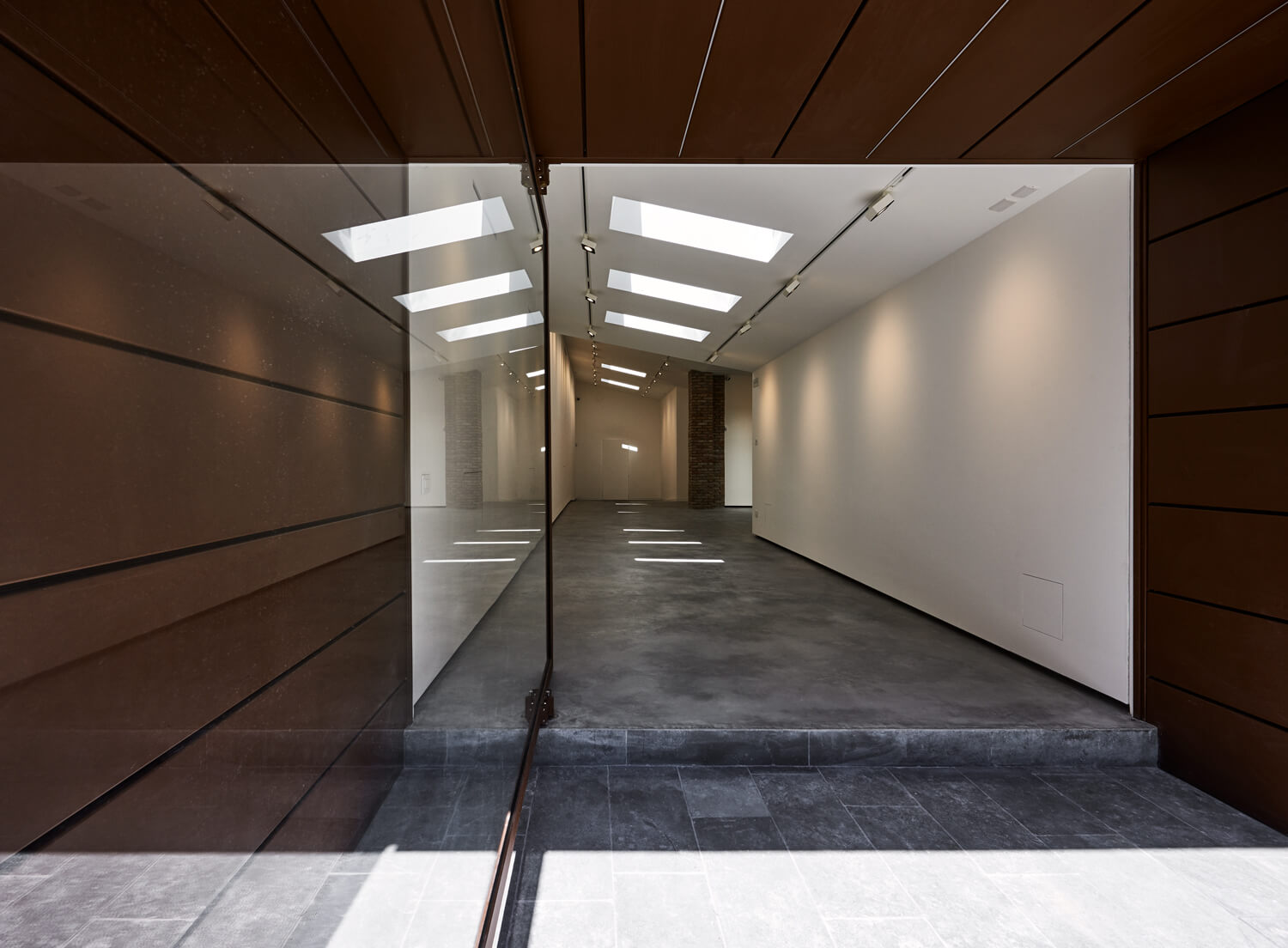 The choice of materials for Spazio Berlendis was therefore paramount, especially concerning the floor: the surface needed to serve as a fine backdrop for the most diverse artworks on display – objects, images, installations etc. – but it also had to accurately reflect the elegant and historical Venetian context.
Ideal Work Nuvolato Architop® was chosen for the floor of the exhibition rooms. In just a few millimetres thickness (3-4 mm), this surface overcomes the limits of weight and thickness of traditional trowelled concrete whilst retaining its strength. This, combined with attention to detail, a wide range of colours and high aesthetic value, made it the perfect choice. The result is a contemporary, vibrant and durable seamless surface suitable for large new or renovated areas subject to heavy traffic, indoors and out.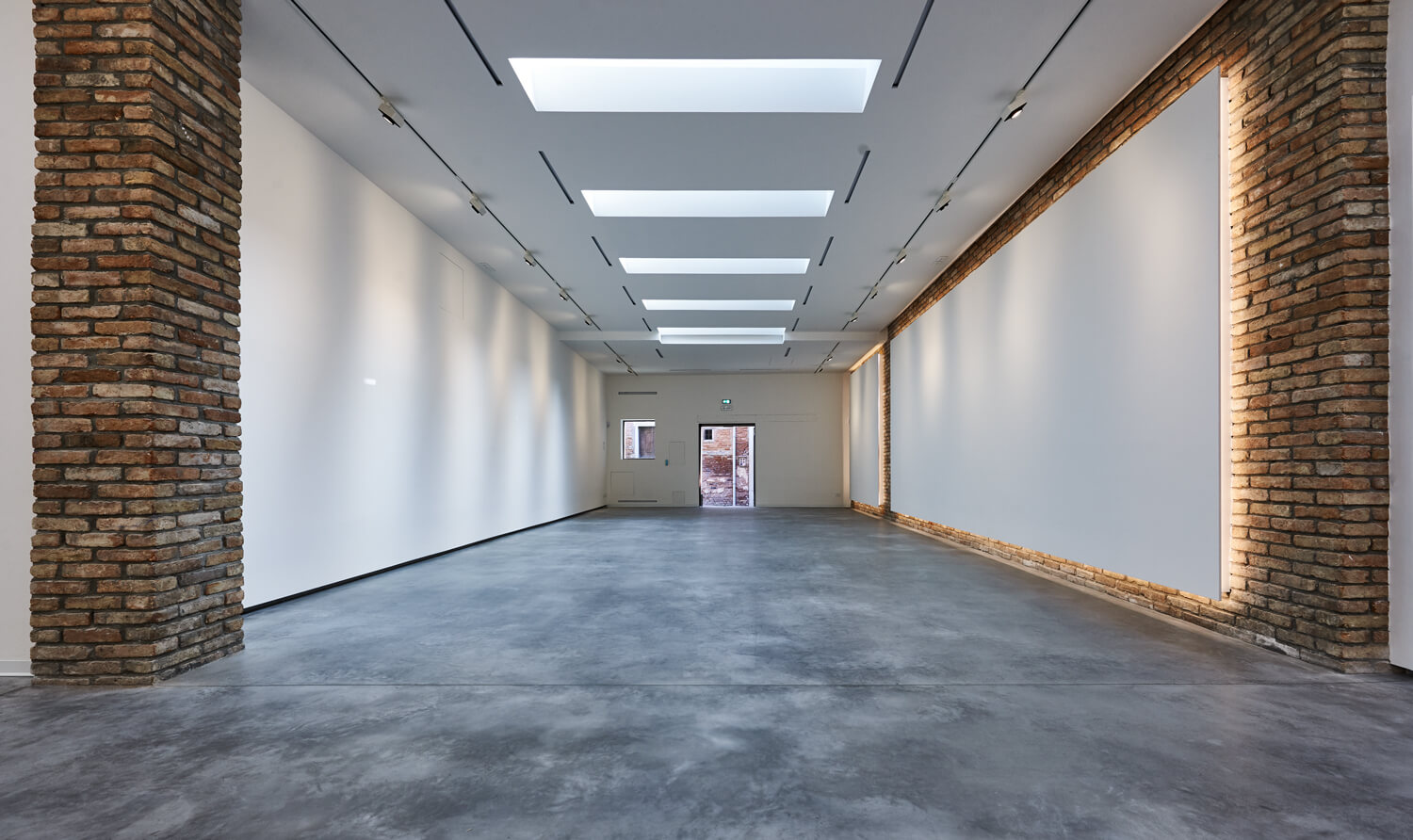 "Nuvolato Architop® allowed us to obtain a concrete effect that is both glossy and matte at the same time" – states architect Filippo Caprioglio – "the absence of joints ensured great fluidity, making transitions between different spaces smooth and natural, as originally planned for the project. When looking outside, the visitor's gaze meets water and brick surfaces; (…) conversely, the interior features original brick walls rearranged through a "stitch and unstitch" technique. Suspended panels above artworks support the lighting, designed to work perfectly alongside the refined combination of materials".
The result is a structure that resembles a pavilion but is located in the heart of the city, a strongly characterised neutral box to accommodate art without detracting from its beauty.
With its bright 300 m2 surface and 250 m2 exhibition walls, high ceilings and charming access from Rio dei Mendicanti through its water gate, Spazio Berlendis offers its visitors the opportunity to immerse themselves in a liquid world of imagination and contemplation – a creative space that revolves around mankind… and artistry.
Date: 2021
Place: Venice, Italy
Architect: Caprioglio Studio
Ph: Paolo Monello
のために選択されたソリューション Spazio Berlendis