Villa in Costa Brava
A house that talks to the sea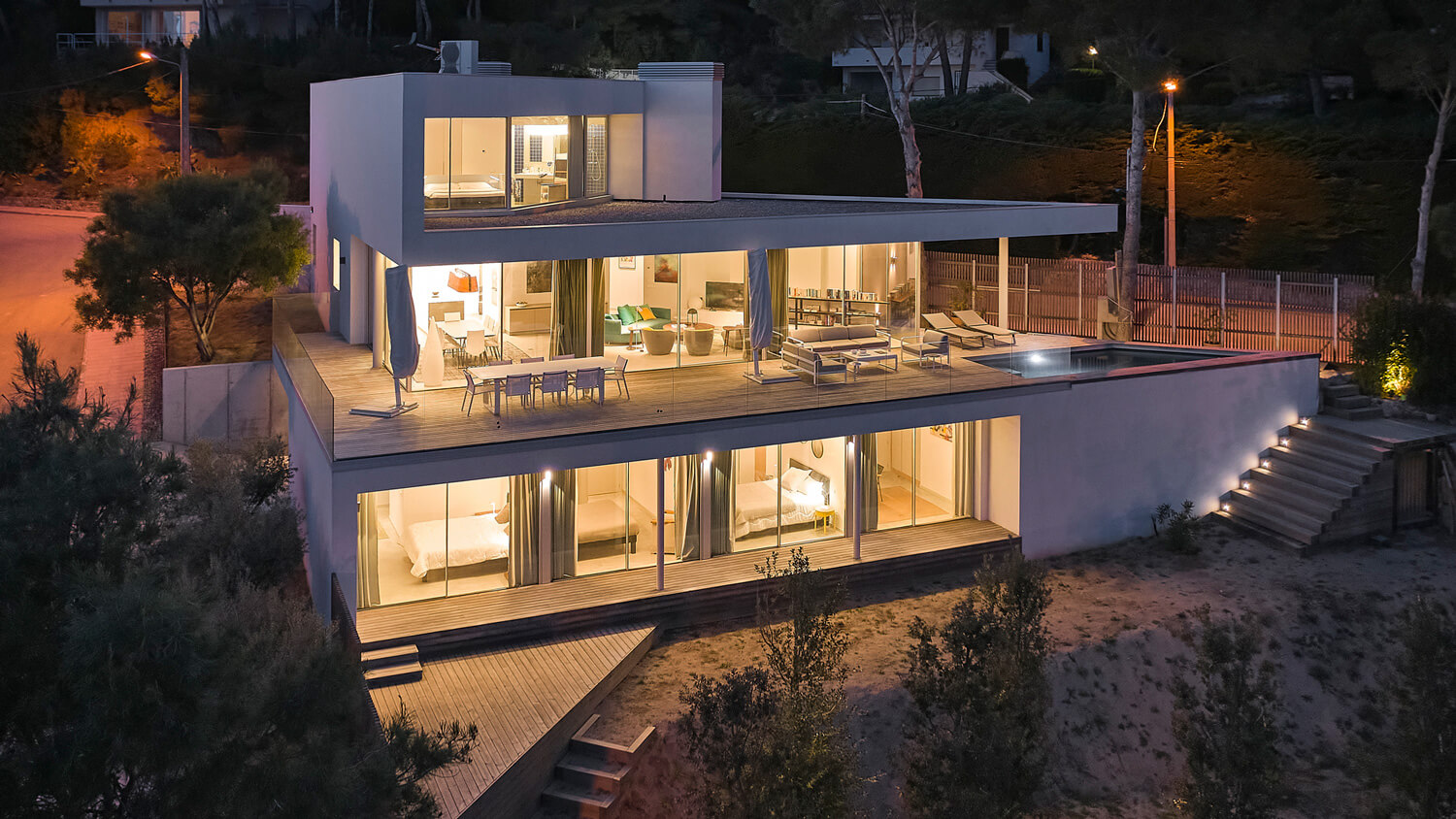 A timeless space ruled by light-coloured surfaces and unique volumes: we are talking about a villa on the Costa Brava, designed by architect Tremacoldi. Used on the internal floor, Microtopping® brings together the residence's different environments.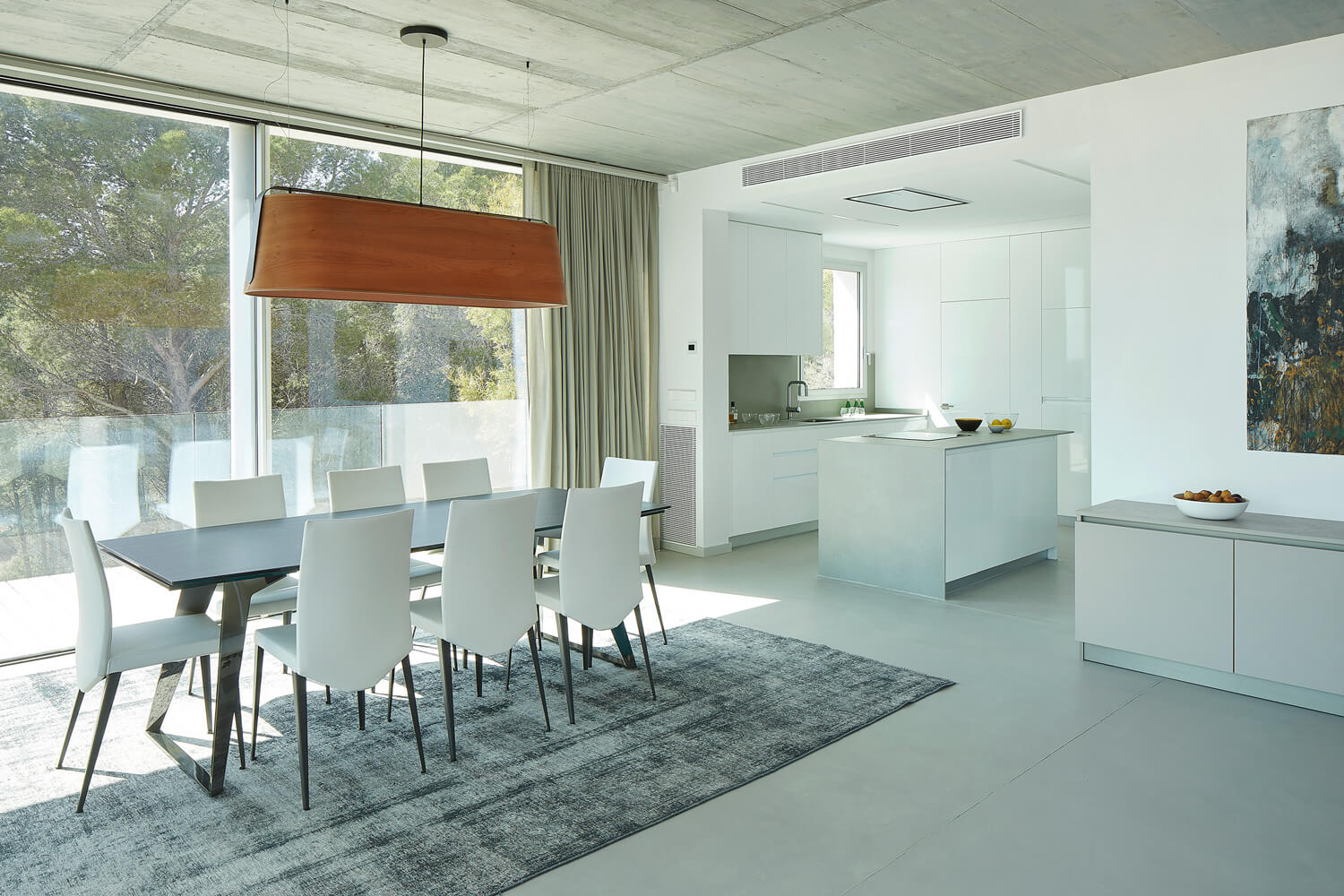 The location is Costa Brava, a coastal region of Catalonia facing the Mediterranean Sea. Here, a geometrically shaped residence designed by architect Nicola Tremacoldi merges with the surrounding landscape.
The topography of the land led to the the creation of a triangular structure, clearly visible from the outside. One of the architect's main goals was to soften the angular shape in the interior through detailed organisation of the space. The main floor and the suite's glass windows maintain a geometric look, yet they overlook the sea, enhancing and smoothing the connection between interior and exterior.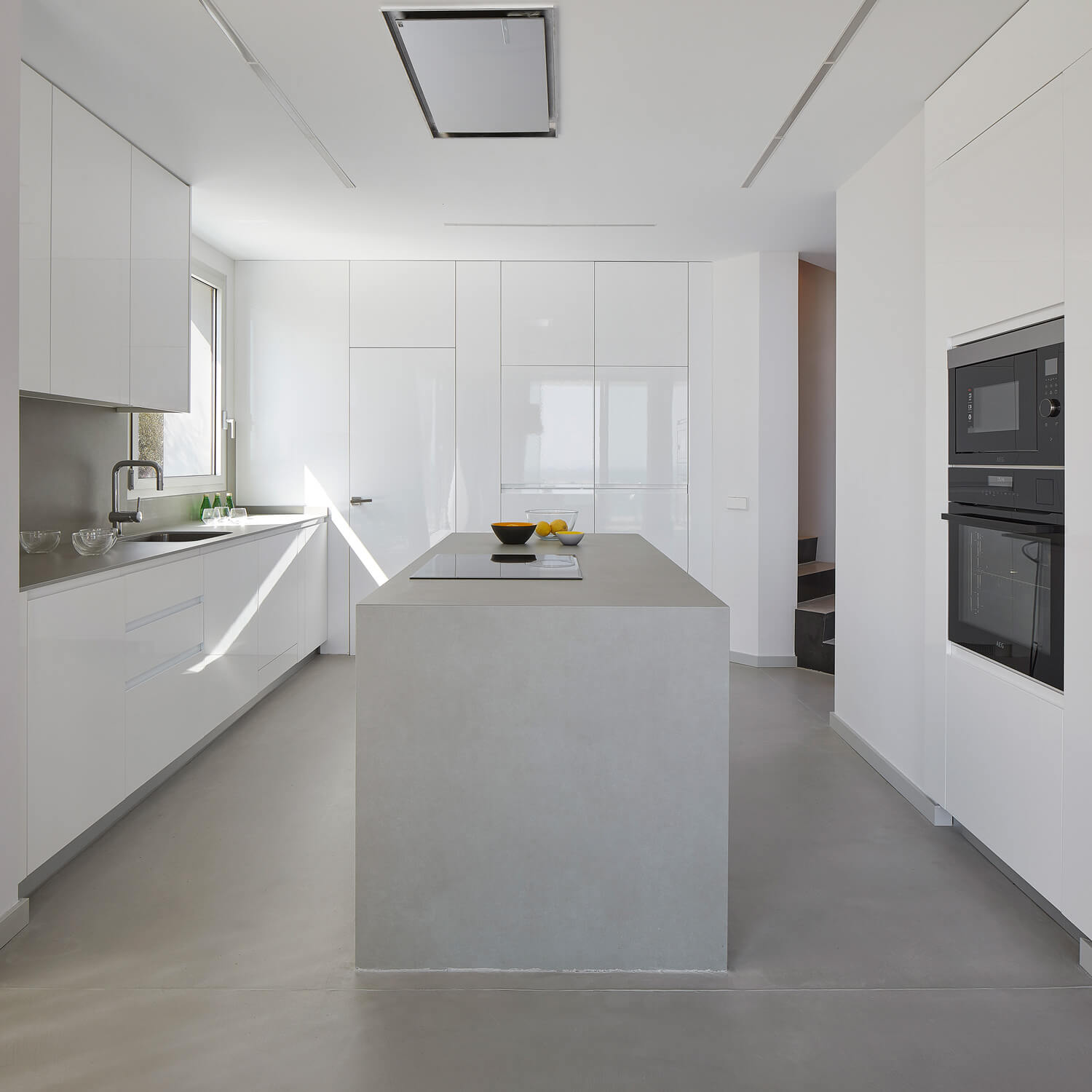 The original reinforced concrete and iron structure allowed for great design freedom. The final result is a three-storey building organised as follows: on the ground floor, the guest is welcomed by a large, light-coloured surface where entrance, stairs, kitchen, dining room and living area are interconnected. The first-floor suite is also characterised by light shades, a soothing appearance it shares with the adjoining bathroom and walk-in wardrobe. In the basement are a guestroom, laundry room, garage and utility room which are not connected by a uniform interior look and therefore appear as a more fragmented space. The sea view is the only element of continuity this space shares with the upper floors.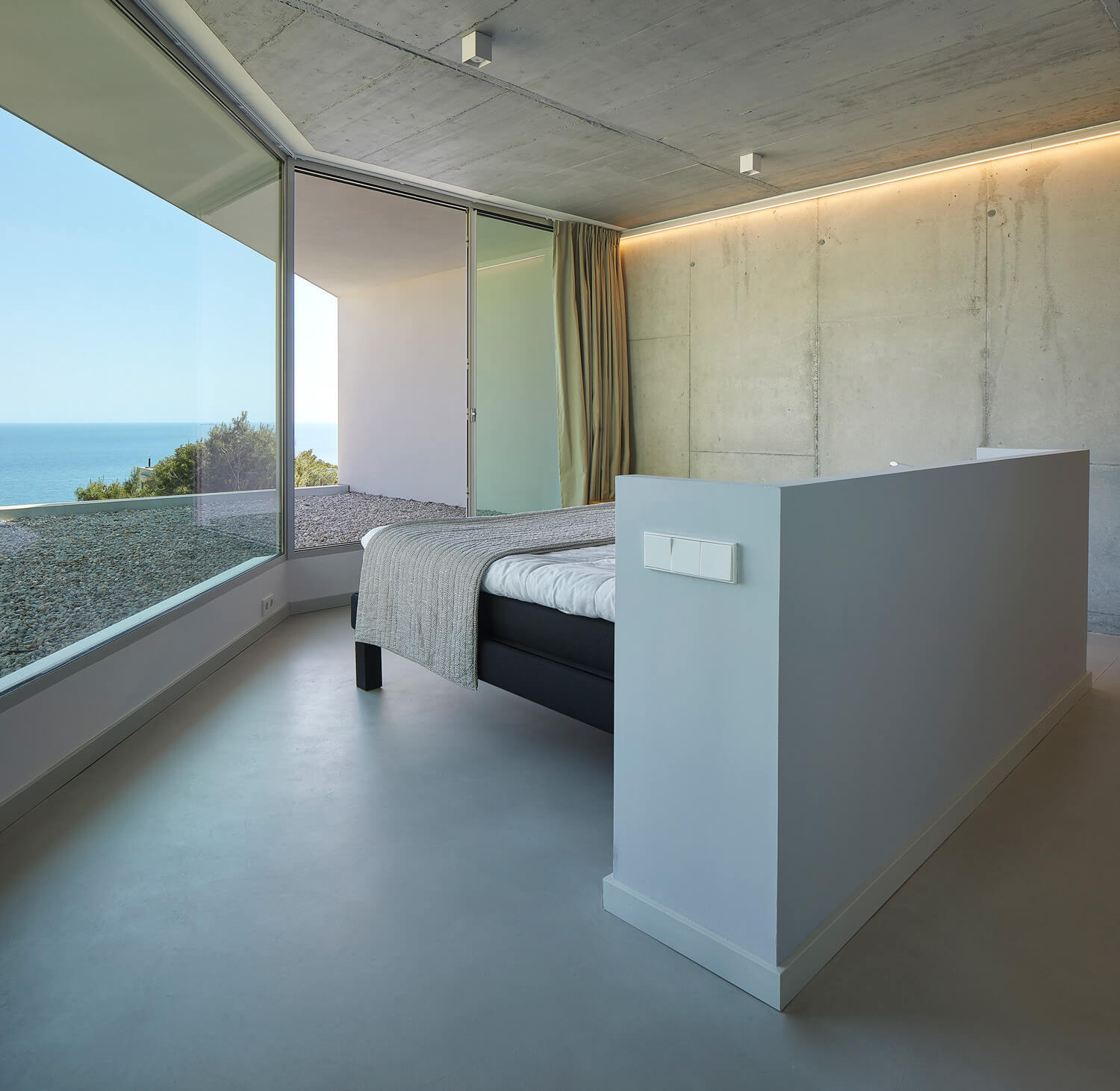 The choice for such a light, delicate and relaxing atmosphere makes the villa appear timeless. The combination of colours and materials works perfectly alongside the maritime landscape. Microtopping® was specifically chosen to maintain and enhance such a timeless, silken effect; Ideal Work's cement-based decorative solution allows the creation of beautiful, high performance seamless surfaces in just 3 mm thickness. In addition, the reinforced concrete of the original structure, left raw on the ceiling and on one of the suite's walls, gives the space a vibrant touch of brutalism and authenticity.
The white walls and fair-faced concrete's rough look contrast with smooth Microtopping®, which, through its elegance and tactile appearance, also allowed solving of issues related to the original structure's concave corners.
Date: 2021
Place: Costa Brava, Spain
Architect: Nicola Tremacoldi
のために選択されたソリューション Villa in Costa Brava